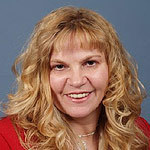 Associate Broker | Realty of Maine Ellsworth Office
Realty of Maine Ellsworth Office
185 State Street
Ellsworth, ME 04605
Email Phone: 207-667-2300 Toll Free: 1-800-639-2162 Fax: 207-667-7544
Some history books claim that Ellsworth was originally inhabited by members of the Passamaquoddy Indians and the Penobscot Indians. Modern historians claim that Norsemen and possibly other sailors explored the coast before the time of Columbus and may have settled there. However, the earliest recorded European settlers in this area were the French, perhaps as early as the 1500s. Of course, the British followed and throughout the seventeenth century and part of the eighteenth century, the British and French battled for ownership rights.
Relocating? Discover Ellsworth & Mount Desert in Downeast Maine.
Incorporated in 1800, Ellsworth is now the county seat of Hancock County and, as of 2012, is home to 7,824 residents. The population density is very low at 97.6 people per square mile and the population has increased 21% since 2000. Ellsworth is bordered by the towns of Mariaville, Hancock, Lamoine, Trenton, Surry, Orland, Dedham and Otis. The median age is 42 years old and the median household income is $46,302.
Ellsworth Real Estate Agents
Realtors® Who Know Downeast Properties
Contact an Ellsworth Realtor® for local knowledge of Maine's Downeast homes. Our agents have a local focus and work with buyers and sellers in communities across Maine. Let a local agent guide you through your search for a Maine home.
About Theresa
I come from a family of 16 in Downeast Maine, we were farmers, fishermen and mason workers, who learned the value of hard work. I have been married to my high school sweetheart for over 33 years now. We lived in Columbia, Maine for many years running the Washington County area blueberry business. We decided over 18 years ago to start buying homes at auctions and reconditioning them to rent and then created Eastern Maine Rentals. We have 2 children and love spending time with them, God and family have always been the most important parts of our lives.
I decided to get into Real Estate because when we first starting buying there was no buyer representation. I love to represent buyers and have had years of buying myself to help you look for that perfect home for you. I have extensive experience with foreclosures, short sales and market listed properties. Coming from a hard working family I value the idea, the best product for your money. I will make it my mission to find you a home to in love with. Let me help you find the perfect home or piece of land for you.
Testimonials:
"Everything went quite well. Theresa is a very nice person and was very thorough. We enjoyed a good working relationship with no problems. We would certainly refer Theresa to anyone." Jan 2017