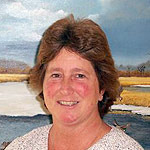 Associate Broker | Realty of Maine Newport Office
Realty of Maine Newport Office
118 Moosehead Trail, Suite 1
Newport, ME 04953
Email Phone: 207-368-4333 Toll Free: 1-800-639-2162 Fax: 207-368-4533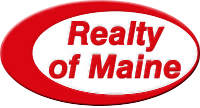 On January 1, 2011 Maine Choice Realty of Newport merged with Realty of Maine. Our Newport office moved from 552 Moosehead Trail to the former office of Maine Choice at 118 Moosehead Trail, Suite 1. Dan Costain, Sanger Davis, Sandie Marshall, Gary Richardson, Melissa Squires, Dot Humphrey and Wendy Sheriff joined us from Maine Choice. Two other Maine Choice Realtors, Jason Moffitt and Robin Gagner, chose to join us in our Bangor office. We now have 12 experienced Realtors in Newport to serve all your real estate needs.
Search Newport & Moosehead Lake property.
Newport & Moosehead Lake Region Real Estate Agents
Seeking a Waterfront Home, Cottage or Cape? Contact a Local Maine Agent
Our Moosehead Lake Region and Newport area agents match buyers and sellers with the right real estate opportunities. With so many unique coastal, lakefront and waterfront properties across the state, we make it easy to find the home that is right for you.
About Virginia
Ginny was a rural mail carrier for 20 years in Eastham on Cape Cod. After raising a family she moved to Maine with her husband matt in 2002. Matt & Ginny own and operate Bucks Crossing, a cabin rental and guide service in Parkman, Maine.
Ginny was first licensed in Real Estate in 2007 and works with Matt as a husband and wife team. She is an avid outdoors woman and loves Maine for all it has to offer. She is a professional photographer and provides her photography services to all of the teams listing clients.
Both Ginny and Matt find great satisfaction in helping others find that special place in Maine to call HOME!