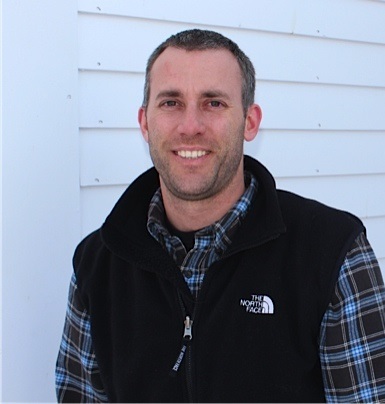 Associate Broker | Realty of Maine Ellsworth Office
Realty of Maine Ellsworth Office
185 State Street
Ellsworth, ME 04605
Email Phone: 207-667-2300 Toll Free: 1-800-639-2162 Fax: 207-667-7544
Some history books claim that Ellsworth was originally inhabited by members of the Passamaquoddy Indians and the Penobscot Indians. Modern historians claim that Norsemen and possibly other sailors explored the coast before the time of Columbus and may have settled there. However, the earliest recorded European settlers in this area were the French, perhaps as early as the 1500s. Of course, the British followed and throughout the seventeenth century and part of the eighteenth century, the British and French battled for ownership rights.
Relocating? Discover Ellsworth & Mount Desert in Downeast Maine.
Incorporated in 1800, Ellsworth is now the county seat of Hancock County and, as of 2012, is home to 7,824 residents. The population density is very low at 97.6 people per square mile and the population has increased 21% since 2000. Ellsworth is bordered by the towns of Mariaville, Hancock, Lamoine, Trenton, Surry, Orland, Dedham and Otis. The median age is 42 years old and the median household income is $46,302.
Ellsworth Real Estate Agents
Realtors® Who Know Downeast Properties
Contact an Ellsworth Realtor® for local knowledge of Maine's Downeast homes. Our agents have a local focus and work with buyers and sellers in communities across Maine. Let a local agent guide you through your search for a Maine home.
About Torrey
Torrey McDonald is an Association Broker and Realtor for Realty of Maine. He as been working as a full time Realtor since 2014.
Torrey grew up in Maine and prior to being a real estate agent he graduated from Maine Maritime Academy with a degree in Marine Engineering and has worked as a marine engineer in the shipbuilding industry and as an oil rig mechanic in the offshore oil industry. Torrey also spent several years working for CIANBRO as a project engineer constructing oil refinery modules.
Torrey is a landlord and ownes several apartments which he manages. He has acted as general contractor and builder of his own spec house and has bought and sold several "flip" properties. He has extensive experience in home construction and remodel.
Torrey has had an immediate impact on the real estate market by being able to tailor his services to his clients needs. He is an expert communicator and strives to be available and immediately responsive to client needs. Torrey doesn't have an area of focus but prefers the challenge of being involved with Buyers and Sellers, Residential or Commercial. Torrey treats every client like a "million dollar listing" and its that type of attitude that has scored him stellar client feedback. Put Torrey to work for you he's up for the challenge.

Here is what I have to offer my clients:
- Engineering Degree
- Landlord / Multi-Unit Property Owner
- Bought and sold "flip" properties
- Good Communication Skills
- Honest Perspective
TorreyTV :https://youtu.be/Hmjt8uaJzzE
TESTIMONIALS:
"Torrey was very good to work with. He was helpful with all my questions. I would absolutely refer Torrey to my friends and I look forward to working with him again soon on another property." Dec 2016
"My sale went very well. Torrey is a very personable guy. He was always willing to go out of his way to make things happen. I would certainly refer Torrey to anyone needing real estate help." Oct 2016
"Torrey is great! He is really nice and went out of his way to find me what I wanted. I would refer Torrey to everyone." Oct 2016
"Torrey was fun and dynamic. He really knows his stuff and is very good at reading people. This transaction gave me a real insight into how much work goes into selling a house. Torrey worked very hard and is very talented. I would refer him to anyone." APRIL 2016
"Torrey was great! He was very helpful with everything and his knowledge of the area was invaluable. I would recommend Torrey to everyone." JAN 2016
"Torrey's experience in renovating and renting investment properties has been invaluable to us. We absolutely enjoyed working with him and would not hesitate to refer him to anyone." Dec 2015
"I really enjoyed working with Torrey. This was my first time to sell a home and it just about drove me crazy. Torrey put up with my tantrums! I have already referred him to two other people." Sept 2015
"We were looking online from WA state for a buyer agent who had a construction or engineering background since we wanted a property that would need some repair. We found Torrey and it turned out great. Torrey did a good job being our eyes. He took photos and videos that helped us make our decision. We will be arriving around Labor Day and look forward to making Maine our home." August 2015
"Torrey put in an inordinate amount of time on this relatively small listing of my aunt's Maine home. He is such a good person. He is professional, responsible and a very good listener and manager. He worked as hard on this listing as one would on a million dollar listing. I give him rave reviews and want to make sure he is adequately compensated. I have asked my aunt's financial people to send an additional commission amount to Realty of Maine for Torrey since I know he did not receive much of a commission for the great job he did." July 2015
Torrey's Testimonials
My sale went very well. Torrey is a very personable guy. He was always willing to go out of his way to make things happen. I would certainly refer Torrey to anyone needing real estate help. Oct 2016
"Torrey was fun and dynamic. He really knows his stuff and is very good at reading people. This transaction gave me a real insight into how much work goes into selling a house. Torrey worked very hard and is very talented. I would refer him to anyone." APRIL 2016
"My sale went very well. Torrey is a very personable guy. He was always willing to go out of his way to make things happen. I would certainly refer Torrey to anyone needing real estate help." Oct 2016
Torrey put in an inordinate amount of time on this relatively small listing of my aunt&rsquos Maine home. He is such a good person. He is professional responsible and a very good listener and manager. He worked as hard on this listing as one would on a million dollar listing. I give him rave reviews and want to make sure he is adequately compensated. I have asked my aunt&rsquos financial people to send an additional commission amount to Realty of Maine for Torrey since I know he did not [...]
"Torrey put in an inordinate amount of time on this relatively small listing of my aunt's Maine home. He is such a good person. He is professional, responsible and a very good listener and manager. He worked as hard on this listing as one would on a million dollar listing. I give him rave reviews and want to make sure he is adequately compensated. I have asked my aunt's financial people to send an additional commission amount [...]
Torrey was fun and dynamic. He really knows his stuff and is very good at reading people. This transaction gave me a real insight into how much work goes into selling a house. Torrey worked very hard and is very talented. I would refer him to anyone. APRIL 2016