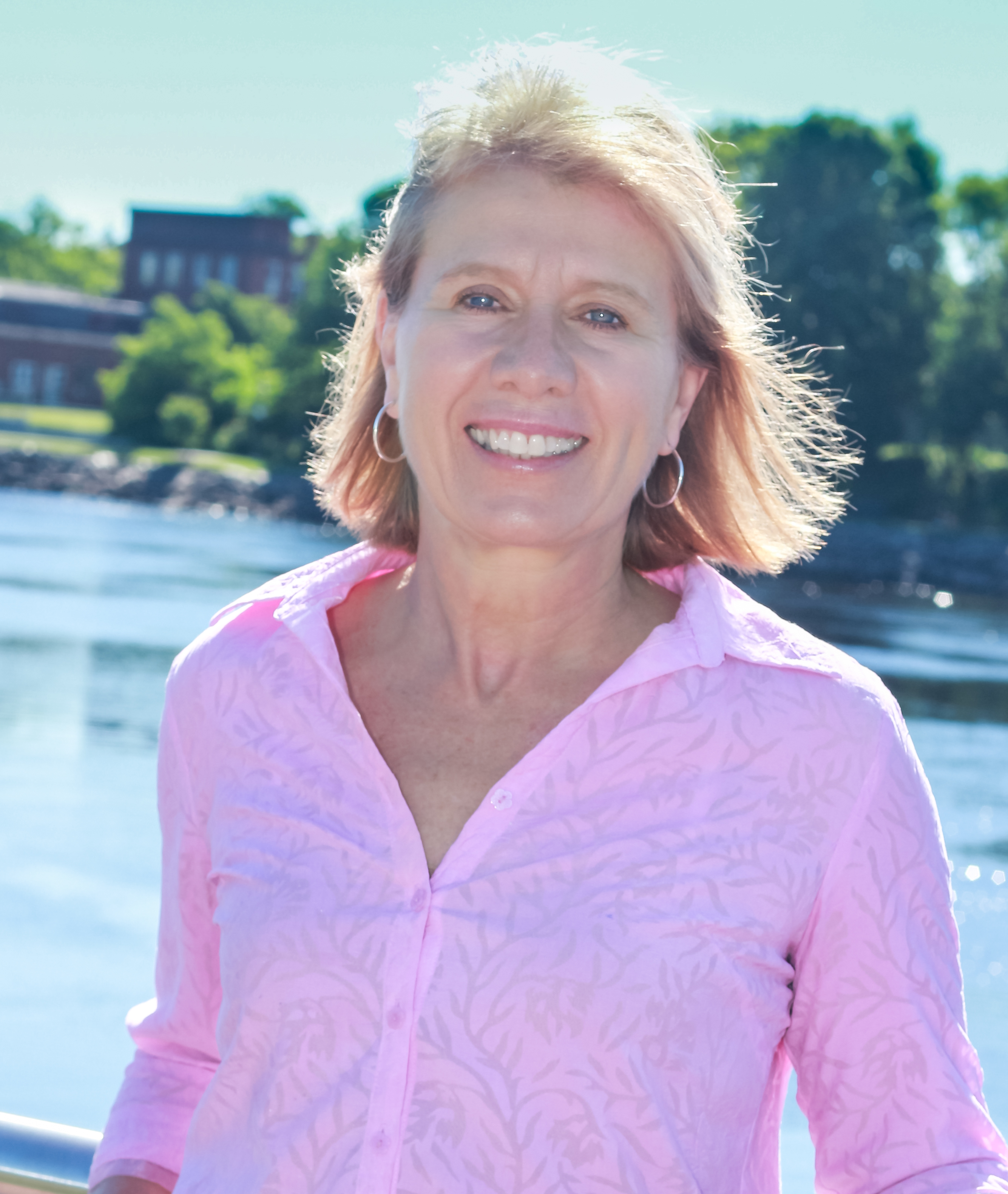 Broker, ABR, PSA Certification
Buying or selling a home is one of the most important decisions anyone will ever make and it takes the peace of mind a seasoned real estate professional expert can bring to the process to remove any unnecessary stress. With 20+ years of real estate experience in Maine and over 20 years residency in Bangor, Susan provides buyers and sellers with in-depth market awareness, strong negotiation skills and an outstanding marketing program. Her devotion to the profession coupled with her skills [...]
Buying or selling a home is one of the most important decisions anyone will ever make and it takes the peace of mind a seasoned real estate professional expert can bring to the process to remove any unnecessary stress. With 20+ years of real estate experience in Maine and over 20 years residency in Bangor, Susan provides buyers and sellers with in-depth market awareness, strong negotiation skills and an outstanding marketing program. Her devotion to the profession coupled with her skills and hard earned reputation is what keeps her a continual top 10% producer. Her creative, customized marketing techniques bring results. Susan and her assistant, Alyssa Patterson, are always committed to working in her client's best interest.
Susan is a full-time licensed Real Estate Broker, ABR (Accredited Buyer's Representative), a member of the Real Estate Buyer's Agent Council, the National Association of Realtors®, the Maine Association of Realtors® and the Greater Bangor Association of Realtors®.
Having lived in various parts of the world, Susan readily understands the expectations of people who wish to relocate to Maine and enjoys helping them assimilate. She was previously employed with British Airways where she was a recruiting officer and in-flight supervisor. She has been part-owner for the Phenix Inn, a 30 room downtown Bangor inn where she developed a downtown attractions guide and hosted periodic art exhibits. She also owned and operated Flight Crew International, which recruited, trained and provided cabin crews for an international air carrier. Her hobbies include sailing, cycling and traveling. She most recently participated in the Trek Across Maine, a 180 mile, three day cycling event to raise money for the American Lung Association.
Susan says, "I offer high quality, conscientious buyer and seller representation throughout all stages of real-estate transactions. Previous clients are my best references. A happy client is my greatest personal satisfaction."
TESTIMONIALS:
"In my 36 years of real estate service, I have never met a more professional, courteous, efficient, and gracious REALTOR. Working with Susan was nothing short of a complete pleasure. Time after time, she simply amazed me with her efficiency, professionalism, generosity, grace, and persistence. She is a real estate "gem" that you should be so proud to have on your "team." She is the standard which we, as professionals, should strive to emulate. More fellow REALTORS like Susan would profoundly advance our profession."
Scott Thomas, Bangor REALTOR
"I just closed today on a house in Hampden and want to tell you how grateful we were to have Susan Lane and Mollie Roy as the team that made it happen.
I am a Lieutenant Colonel in the Army and was stationed in Italy when we chose Susan on line to represent us. I flew to Maine in March to look for a house and was only here a week. Susan worked tirelessly that week, looking at numerous houses often long into the evening providing me sage advice at every turn.
When we decided on the house I eventually purchased, Susan worked diligently to figure out the best asking price based upon her knowledge and understanding of the market. While we ended up offering more than she had recommended, her analysis was right on the money as we found out the house was valued lower than the asking price. Ultimately good new for us but just sound reasoning for Susan.
Susan helped me negotiate a series of delays, mishaps, and setbacks due to the ineptitude of the lender we chose. Susan was relentless in helping me try to get answers from the mortgage company and always took the time to explain what was happening and why and continued fighting to help us finally close today. The last three weeks were the most frustrating but Susan helped us stay the course and ensured that the delay was never from our end. I am elated that it is over and very grateful to have had Susan as my agent.
I must also take a minute to thank Susan's assistant Mollie Roy. Mollie is a bright, professional, and enthusiastic young woman that was also of great assistance to us. No matter what the task, Mollie came through for Susan and ultimately for me. Her assistance is greatly appreciated.
In closing, I would like to say that I have had a wonderful experience with your staff but most importantly with Susan and Mollie. Please pass along our sincere gratitude. We will definitely be in touch in the future as the Army calls and sends me to my next adventure." May 2016
"Susan Lane is incredibly professional and I enjoyed working with her." Oct 2015
"Susan was amazing to work with. We have used her both buying a home and selling a home and could not have asked for a more efficient and hard working realtor. Her service was exceptional and her attention to detail is unparalleled. We truly felt as though we were her only clients. I cannot recommend her enough." August 2015
"Susan Lane is easily the best real estate agent I have ever worked with. She is intelligent, hard working, and will give you solid advice. We have bought/sold 7 homes with her over the past 9 years and she is incredible. She gets the best prices if you are selling and the best deals when you are buying. She is ETHICAL and is a pleasure to deal with. I clearly am a big Susan Lane fan." August 2015
"Susan is an outstanding real estate agent. She listens, is professional, knowledgeable, flexible and hard working, offering wise counsel throughout the selling process. Her "staging" advice in particular is exceptional, leading to a buyer stepping forward quickly and to maximizing the return on your investment." August 2015
"Susan was great! We purchased a house when we moved to the area. Her knowledge of the area and experience was extremely helpful. After a day of house hunting we found an amazing home. 3 years later I was relocated again for work and we used Susan again. She was extremely helpful negotiating through multiple offers. If we move back to the area, we'll definitely use her again." August 2015
Office Location
458 Main Street
Bangor, ME 04401
Specifications
Languages:
Specialties:
Service Area:
Susan's Testimonials
We were very happy with Susan and her efforts with our transaction. Susan is very knowledgeable about the real estate transaction process and the industry in general. She is always professional and a pleasure to work with. We will be sure to refer any future buyers or sellers her way.
Chris Gauvin
Susan Lane was excellent to work with and highly recommend her to anyone seeking an agent to navigate the housing market! We live out of state and bought a property site unseen. We could not have done this without her! Susan knows the area, she knows the market, and she has your best interests in mind! She was extremely responsive and proactive.
Kathleen Novosad
We contacted Susan because she had great reviews on Zillow, and we were not disappointed! We were not really looking to buy a house, but the perfect one became available and we knew it would go fast. We contacted Susan to see if she would be able to represent us. She was so quick at getting back to us and explaining everything we needed to do - good thing too because from the time we saw the house on the market until the time we made an offer was less than a week! She handled everything so [...]
Sharon
Susan Lane with Realty of Maine is by far the most ethical, hardest working agent I have had the pleasure to know. We have utilized her services for the past 13 years, during which time we have bought and sold over 4 homes. She has always facilitated the purchase of the homes efficiently and worked tirelessly to get us the best price. I would recommend Susan to sell your home, or represent you as a buyers agent. She is EXCELLENT.
Clint & Julie Eaton
Susan Lane is easily the best real estate agent I have ever worked with. She is intelligent, hard working, and will give you solid advice. We have bought/sold 7 homes with her over the past 9 years and she is incredible. She gets the best prices if you are selling and the best deals when you are buying. She is ETHICAL and is a pleasure to deal with. I clearly am a big Susan Lane fan.
Clint Eaton
Susan has helped me sell two properties. She has an excellent eye for matching properties to sellers, even "niche" or very particular properties. Because of this, in my experience, everyone leaves happy after working with her.
Tanya Baker
It is not possible for me to say enough complimentary things about Susan Lane. This is my 3rd time working with Susan. She helped me find and buy my first home. She helped me to sell that home, and now sell an undeveloped property. She is always thoughtful and honest. She digs in to investigate and answer any questions from me, either as a buyer or a seller. Susan communicates clearly and quickly; she used phone, text, and email to keep me abreast of delays, developments, and offers. She's [...]
Maureen Montgomery
Susan has been the absolute best! She always went far above and beyond to make sure our home selling experience was handled with the utmost care and professionalism. I would absolutely give her my highest recommendation. I am deeply grateful for all of her hard work and personal attention!
Linda Kehr
06 December 2023, 21:08 PM
Susan is the ultimate real estate professional. Market savvy, responsive, level-headed, assertive when necessary, and always a step ahead of the game. Whether buying or selling, she's the one you want on your side.
Dale Wilkes
Susan is excellent - Purchased the home with her 13 years ago and now sold the home. Great experience.
Matthew Allen
Contact
Hi there! How can we help you?
Contact us using the form below or give us a call.
Hi there! How can we help you?
Contact us using the form below or give us a call.