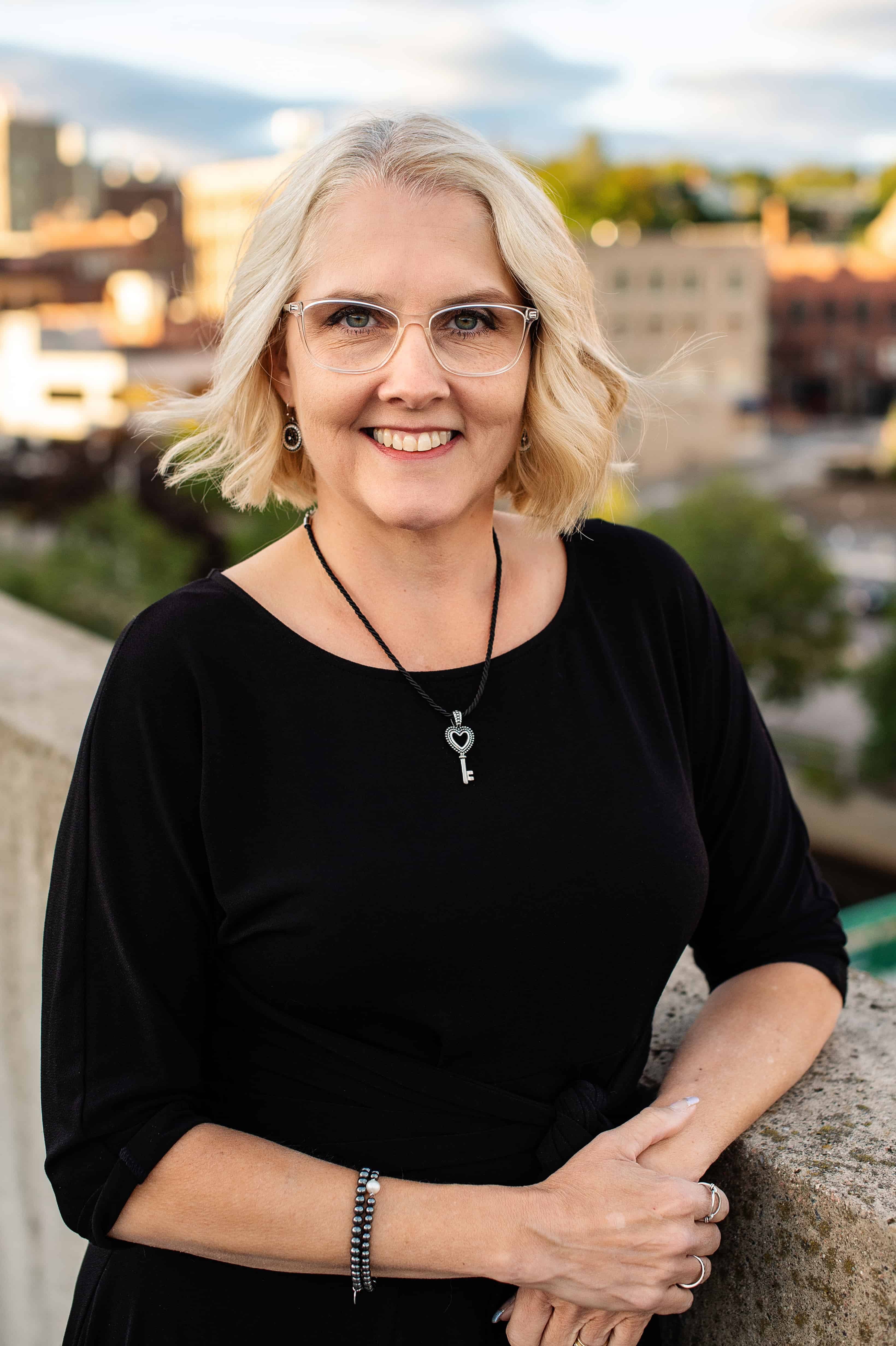 Renee Hudgens: Broker
After a successful 10-year stint owning and operating "Chez Renee Home Furnishings," a well-known furniture store in Bangor, Renee took her entrepreneurial drive and determination to assist those in pursuing their real estate dreams with buying or selling their home. Renee quickly became a top agent in the county! In 2013, her eldest daughter, Kortnie, joined her to form "The Chez Renee Team." From those humble beginnings to now, Chez Renee Team is now a team of 5 [...]
Renee Hudgens: Broker
After a successful 10-year stint owning and operating "Chez Renee Home Furnishings," a well-known furniture store in Bangor, Renee took her entrepreneurial drive and determination to assist those in pursuing their real estate dreams with buying or selling their home. Renee quickly became a top agent in the county! In 2013, her eldest daughter, Kortnie, joined her to form "The Chez Renee Team." From those humble beginnings to now, Chez Renee Team is now a team of 5 full time agents and have quickly followed Renee's success in becoming a top team in the county! In recognition of Renee's success and contributions to the real estate community, Renee was named the 2016 Realtor the Year for the Greater Bangor Association of Realtors where she also has served as past president. She has been active at the local and state level of Realtors and loves to help with educating new peers. She is a graduate of the Bangor Region Leadership Institute and has served as President of Tuesday Forum, a women's networking group in 2008 & 2009. When not helping her clients achieve their real estate goals, she also traveling to visit her youngest daughter, Miranda, who lives in Sweden, and she has also recently added the title of Grandmother to her impressive resume to Olive, who is Kortnie's daughter.
Office Location
458 Main Street
Bangor, ME 04401
Contact Info
Specifications
Languages:
Specialties:
Service Area:
Renee's Testimonials
The Chez Renee team is always going to be a great team to work with to make the entire home selling process as smooth as possible. We had some last minute issues pop up with our buyer and an unexpected home issue to solve, but both issues felt like a breeze thanks to the help of the team. Highly suggest!
Ryan Miller
Renee worked with us for over a year to find our dream house on Green Lake. We could not have asked for a nicer, more knowledgeable agent.
Scott and Susan Reynolds
Renee is very personable,proficient in what she does,knowledgable in her field of expertise,she had my house under contract 8 days after listing.Very highly recommend her.
David Crocker
Connections are everything and Chez Renee has a team of fantastic people who will whip your home into shape for the best possible return. Fantastic photography and great online presence. Worth every penny of commission!!
Jemblebee
This is our second time using Renee with a home purchase. She also has sold a house for us as well. She handles every single detail as they come up throughout the process and makes everything smooth. We would recommend her to any home buyer or seller who is looking for a professional, smooth and fun experience.
Tim and Amy Patten
After months of frustration doing my own searches, Renee found me a place in 2 weeks. She helped walk me through from inquiry to closing and kept me informed the entire time. Would recommend to anyone conducting a real estate transaction.
William Dionne
We have used Renee for several real estate transactions over the years. She is very easy to work with, and has a good working knowledge of the market we live. She answers call and questions, and keeps us informed of the process. I would recommend Renee and her team to anyone looking to buy or sell real estate in the greater Bangor market.
Toby and Miranda Nelson
Renee was wonderful to work with. Full of knowledge and stayed right on top of everything right to the last minute. I would recommend her to anyone!!
Alisha Wood
Renee worked hard to sell my house. She kept me informed through out the selling process. I will use her and her team again.
Christopher and Nancy Swanson
Renee was great , was very knowledgeable and she kept us informed all the way. That you for all your help.
Sherry and Richard Templeton
Contact
Hi there! How can we help you?
Contact us using the form below or give us a call.
Hi there! How can we help you?
Contact us using the form below or give us a call.