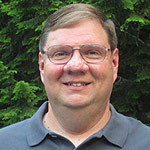 Associate Broker | Realty of Maine Ellsworth Office
Realty of Maine Ellsworth Office
185 State Street
Ellsworth, ME 04605
Email Phone: 207-667-2300 Toll Free: 1-800-639-2162 Fax: 207-667-7544
Some history books claim that Ellsworth was originally inhabited by members of the Passamaquoddy Indians and the Penobscot Indians. Modern historians claim that Norsemen and possibly other sailors explored the coast before the time of Columbus and may have settled there. However, the earliest recorded European settlers in this area were the French, perhaps as early as the 1500s. Of course, the British followed and throughout the seventeenth century and part of the eighteenth century, the British and French battled for ownership rights.
Relocating? Discover Ellsworth & Mount Desert in Downeast Maine.
Incorporated in 1800, Ellsworth is now the county seat of Hancock County and, as of 2012, is home to 7,824 residents. The population density is very low at 97.6 people per square mile and the population has increased 21% since 2000. Ellsworth is bordered by the towns of Mariaville, Hancock, Lamoine, Trenton, Surry, Orland, Dedham and Otis. The median age is 42 years old and the median household income is $46,302.
Ellsworth Real Estate Agents
Realtors® Who Know Downeast Properties
Contact an Ellsworth Realtor® for local knowledge of Maine's Downeast homes. Our agents have a local focus and work with buyers and sellers in communities across Maine. Let a local agent guide you through your search for a Maine home.
About Paul
Paul was raised in the small town of Lamoine where he lived until 2003. It was that year when he met the most amazing woman who would become his wife Kim. Paul moved to Otis and still lives there today with Kim and their two children Tate and Shaelyn. "I love this area and the small town life it offers. I will continue to live here the rest of my life."
Paul loves anything to do with the outdoors. He has owned motorcycles since he was 7 years old and still enjoys riding today. In addition to his motorcycle, Paul has 2 ATVs that Kim and he like to take out to the middle of nowhere. Paul lives near Beech Hill Pond where he is out on the water boating and fishing as much as possible. The family has a camper that they take to different parts of Maine. "We really enjoy exploring this beautiful state and all it has to offer."
For the last 25 years, Paul has worked at a local power sports dealership where he has encountered a lot of wonderful people, many of whom have become friends. "I hope these friends will follow me into this new adventure in my life, so I can continue to see and talk to them for years to come."
During his 25 years at the sports dealership, Paul developed very strong customer service skills. It is his desire to use these skills to do everything he can to make a client's real estate experience the very best. "I feel that it is my job to do as much as possible for the client so they can just sit back and enjoy the entire experience."
This spring, Paul sold his Lamoine home through Realty of Maine. This experience with Realty of Maine made him realize that he wanted to be a part of this amazing company. So he enrolled in the Maine sales agent class, studied hard and made his dream of becoming a real estate agent come true. "Now I can give my clients the same superb service that I received."
Contact Paul today for all your real estate needs.
TESTIMONIALS:
"We were very pleased with the whole selling process. Within 24 hours of our home going online, our buyer's agent was calling Paul to see our home. It moved quickly from there to the closing table. Paul is a very good person and was very good about communicating with the buyer's agent. The buyer told us we could leave anything we did not want in the house, so that made it quite easy for us to vacate. The title company made signing all the paperwork easy and we were very happy to have our camp sold before winter. We would not hesitate to call Paul again to help us with any real estate needs." Jan 2017
"My experience with Paul was excellent. He did a very good job for me and I enjoyed working with him. I would definitely refer Paul to others and I already have." Oct 2015
"Paul is a sweetheart. I just loved him. He could not be at the closing because he had prior plans with his family and we were totally ok with that. He sent an agent to cover for him. Paul always kept us informed. We will be selling our home in Surry before too long and would love to work with Paul again. Give him a A++." August 2015
Paul's Testimonials
We had a very good experience with Paul Carter. He understood exactly what we wanted to do. We wanted people to know exactly what they were getting. Paul was straight-forward and honest. We could not have been happier and would refer Paul to everyone. October 2014
We had a very good experience with Paul Carter. He understood exactly what we wanted to do. We wanted people to know exactly what they were getting. Paul was straight-forward and honest. We could not have been happier and would refer Paul to everyone. October 2014