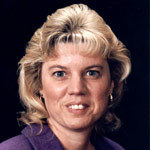 Broker | Realty of Maine Newport Office
Realty of Maine Newport Office
118 Moosehead Trail, Suite 1
Newport, ME 04953
Email Phone: 207-368-4333 Toll Free: 1-800-639-2162 Fax: 207-368-4533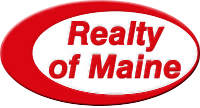 On January 1, 2011 Maine Choice Realty of Newport merged with Realty of Maine. Our Newport office moved from 552 Moosehead Trail to the former office of Maine Choice at 118 Moosehead Trail, Suite 1. Dan Costain, Sanger Davis, Sandie Marshall, Gary Richardson, Melissa Squires, Dot Humphrey and Wendy Sheriff joined us from Maine Choice. Two other Maine Choice Realtors, Jason Moffitt and Robin Gagner, chose to join us in our Bangor office. We now have 12 experienced Realtors in Newport to serve all your real estate needs.
Search Newport & Moosehead Lake property.
Newport & Moosehead Lake Region Real Estate Agents
Seeking a Waterfront Home, Cottage or Cape? Contact a Local Maine Agent
Our Moosehead Lake Region and Newport area agents match buyers and sellers with the right real estate opportunities. With so many unique coastal, lakefront and waterfront properties across the state, we make it easy to find the home that is right for you.
About Patty
Patty was born in Tampa, Florida but moved to Maine at age four. She was raised in Washington, Maine on a chicken farm. The family moved to the Newport area in 1973 where her father worked as a forest ranger. Patty graduated from Nokomis Regional High School in 1977. She has been married to her husband Kendall for 29 years and they have one son Tom who is a real estate appraiser. Patty's hobbies include boating and four-wheeling.
Before going into real estate, Patty worked at Dexter Shoe in Newport for 19 years. Real estate is a good fit for Patty because she enjoys working with buyers to help them find the perfect home. Her excellent listening skills enable her to tune into what a buyer really needs in a home. After eleven years in the business, she can tell you, "Every buyer is different." She enjoys the diversity of clients she has worked with over the years and would like to add your name to her list!
TESTIMONIALS:
"Patty is always helpful. I have worked with her on many transactions. She is always there with an answer when I need one and I often refer her to other people." Nov 2016
"Patty was marvelous! Everything went just fine and we would absolutely refer everyone to Patty." August 2016
"Patty was wonderful! She made it so easy for us. Always there to answer our questions. We appreciated every single thing she did which was over and above what we expected. We absolutely love our new home and would most definitely refer anyone to Patty. We have even told people who don't want to sell that they should just so they can work with Patty!" August 2016
"It was all good. Enjoyed working with Patty. She was helpful with everything. I would certainly recommend her to others." August 2016
"Patty was great! She definitely made up for the 'laxness' of the seller agent. Patty really pulled for us and went above and beyond what we would have expected. She did a great job and I would refer her to anyone." Oct 2015
"Patty was marvelous. She was supportive and right on it through the whole transaction. All we had to do was sign our names. She has another piece of our land listed and we hope she sells that one soon too. We would absolutely refer Patty to everyone." Oct 2015
"Patty was wonderful! We had bought this house through Patty, so when we were ready to sell, we knew exactly who to call. This was a short sale and Patty handled it for us long distance. The first buyer cancelled out, but we finally got it done. Patty has a great sense of humor and is really, really good at what she does. We are in SC now, but if we hear of anyone needing an agent in Maine, we will certainly tell them about Patty." Oct 2015
"We like working with Patty. Have worked with her before. Everything went well on this one too. We would certainly refer Patty." Oct 2015
"This deal went very smoothly. Patty is a very polite person and did a very good job for me. I had listed it with 2 other agencies previously who never even showed it. I told her I would definitely call her if I decide to sell another property." July 2015
Patty's Testimonials
I have lived in 6 different countries and have bought and sold more than 50 homes and have dealt with dozens of REALTORS. In all these years, I have never come across a more diligent, hard-working, trustworthy agent than Patty. She went out of her way driving me more than 3000 miles to view more than 100 properties. Nothing was too much trouble and no distance too far and her advice was based on a sound knowledge of the area&#39s housing market. I will be recommending Patty to anyone who [...]
I have lived in 6 different countries and have bought and sold more than 50 homes and have dealt with dozens of REALTORS. In all these years, I have never come across a more diligent, hard-working, trustworthy agent than Patty. She went out of her way driving me more than 3000 miles to view more than 100 properties. Nothing was too much trouble and no distance too far and her advice was based on a sound knowledge of the area's housing market. I will be recommending Patty to anyone [...]
Patty was wonderful! She made it so easy for us. Always there to answer our questions. We appreciated every single thing she did which was over and above what we expected. We absolutely love our new home and would most definitely refer anyone to Patty. We have even told people who don&rsquot want to sell that they should just so they can work with Patty! August 2016
"Patty was wonderful! She made it so easy for us. Always there to answer our questions. We appreciated every single thing she did which was over and above what we expected. We absolutely love our new home and would most definitely refer anyone to Patty. We have even told people who don't want to sell that they should just so they can work with Patty!" August 2016