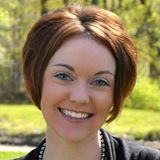 Broker | Realty of Maine Ellsworth Office
Realty of Maine Ellsworth Office
185 State Street
Ellsworth, ME 04605
Email Phone: 207-667-2300 Toll Free: 1-800-639-2162 Fax: 207-667-7544
Some history books claim that Ellsworth was originally inhabited by members of the Passamaquoddy Indians and the Penobscot Indians. Modern historians claim that Norsemen and possibly other sailors explored the coast before the time of Columbus and may have settled there. However, the earliest recorded European settlers in this area were the French, perhaps as early as the 1500s. Of course, the British followed and throughout the seventeenth century and part of the eighteenth century, the British and French battled for ownership rights.
Relocating? Discover Ellsworth & Mount Desert in Downeast Maine.
Incorporated in 1800, Ellsworth is now the county seat of Hancock County and, as of 2012, is home to 7,824 residents. The population density is very low at 97.6 people per square mile and the population has increased 21% since 2000. Ellsworth is bordered by the towns of Mariaville, Hancock, Lamoine, Trenton, Surry, Orland, Dedham and Otis. The median age is 42 years old and the median household income is $46,302.
Ellsworth Real Estate Agents
Realtors® Who Know Downeast Properties
Contact an Ellsworth Realtor® for local knowledge of Maine's Downeast homes. Our agents have a local focus and work with buyers and sellers in communities across Maine. Let a local agent guide you through your search for a Maine home.
About Michele
Michele Francis lived her adolescent life on Beals Island, a small fishing village on the coast of Maine. After completing her Bachelor of Arts in Communication at the University of Maine, she moved to Ellsworth where she and her husband, Chad, purchased their first home. That experience led Michele to sign up for a real estate course and she soon became licensed with Realty of Maine.
When Michele is not busy helping her wonderful clients buy and sell homes, she enjoys spending time with her husband and their three young children - including twins! Their hobbies include skiing at Sugarloaf Mountain during the winter months and purchasing and renovating distressed properties. Michele is also heavily involved in community activities as a volunteer for Maine Coast Memorial Hospital and Ellsworth Lioness Club. She serves as the Vice President of the Club and the co-chair of the annual Father/Daughter Dance. She has just completed a 2 year project as chair of the community campaign for Knowlton Community Park. This project took an old school lot in the center of Ellsworth and raised the needed funds to turn the space into a wonderful green space for the community to enjoy.
Michele works hard in her community and will work hard for you. She has received Realty of Maine's Sales Excellence awards in 2011 & 2012 and Realty of Maine's Executive Club Award in 2013, 2014 & 2015.
"When You Want to Buy or Sell, Call Michele!"
TESTIMONIALS:
"Michele was wonderful! My husband passed away in January and she was so in tune to that which I really appreciated. She was always there when I needed her and helped me with all the tax and legal work involved. She was amazing and I would work with her again in a minute!" Oct 2016
"Michele is a sweetheart! She went beyond what I expected when we had a rush closing while I was in NC. The new owners wanted to move in on short notice, so my handyman and Michele got all my stuff out and moved so it could happen. She was great to work with and I would refer her to anyone." August 2016
"We LOVE Michele Francis! You can tell her that even though she already knows it!!!!" July 2016


Michele's Testimonials
Michele was wonderful! My husband passed away in January and she was so in tune to that which I really appreciated. She was always there when I needed her and helped me with all the tax and legal work involved. She was amazing and I would work with her again in a minute! Oct 2016
"Michele was wonderful! My husband passed away in January and she was so in tune to that which I really appreciated. She was always there when I needed her and helped me with all the tax and legal work involved. She was amazing and I would work with her again in a minute!" Oct 2016