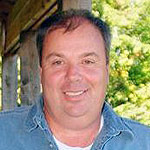 Associate Broker | Realty of Maine Newport Office
Realty of Maine Newport Office
118 Moosehead Trail, Suite 1
Newport, ME 04953
Email Phone: 207-368-4333 Toll Free: 1-800-639-2162 Fax: 207-368-4533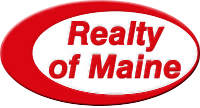 On January 1, 2011 Maine Choice Realty of Newport merged with Realty of Maine. Our Newport office moved from 552 Moosehead Trail to the former office of Maine Choice at 118 Moosehead Trail, Suite 1. Dan Costain, Sanger Davis, Sandie Marshall, Gary Richardson, Melissa Squires, Dot Humphrey and Wendy Sheriff joined us from Maine Choice. Two other Maine Choice Realtors, Jason Moffitt and Robin Gagner, chose to join us in our Bangor office. We now have 12 experienced Realtors in Newport to serve all your real estate needs.
Search Newport & Moosehead Lake property.
Newport & Moosehead Lake Region Real Estate Agents
Seeking a Waterfront Home, Cottage or Cape? Contact a Local Maine Agent
Our Moosehead Lake Region and Newport area agents match buyers and sellers with the right real estate opportunities. With so many unique coastal, lakefront and waterfront properties across the state, we make it easy to find the home that is right for you.
About Matthew
Matt, a former Sergeant with 23 years of service with the Eastham Police Department on Cape Cod, Massachusetts, retired and moved to Maine in 2002 with wife Ginny. They live in Parkman where they own and operate Bucks Crossing, a lodging and guide service.
Matt was first licensed in real estate in 1988 in Massachusetts and then in 2006 in Maine. Matt and Ginny enjoy the outdoors and all it has to offer. Matt is a Registered Master Maine Guide and a Licensed Coast Guard Charter Captain. In his pursuit of enjoying all that Maine has to offer, Matt finds great satisfaction in helping others find that special place in Maine.
With his real estate and outdoors experience, he has learned that the two go hand and hand.
Matt will work tirelessly to accomplish your goal of finding what you want. He invites you to visit www.realtyofmaine.com Give Matt a call today to discuss your real estate needs.
TESTIMONIALS:
"Everything went as well as it possibly could. A few things came up, but nothing that was Matt's fault. We would absolutely refer Matt to everyone." Nov 2016
"The sale went very smoothly. Matt is a very nice guy. We listed at the end of last year, going into winter, but once the weather got better, the buyers came out. I would most definitely refer Matt to others in Maine." Oct 2016
"Matt was great to work with and did a very good job for me. I really enjoyed doing business with him and was happy with the price. I would certainly recommend Matt to anyone." Oct 2016
"Everything went just fine. Matt was invaluable when it came to all the extensions we had to go through. He took care of all that and we did not have to do a thing. I would certainly recommend Matt to others." August 2016
"Matt did an outstanding job for me. He is very thorough, probably a trait he brings from his former law enforcement career. He has a way of making you feel rest assured. He takes charges, covers everything and makes it happen. I have already referred Matt to something else and will continue to do so." JAN 2016
"Matt was an absolute joy! I love the home and am as happy as can be." JAN 2016
"Matt did an absolutely wonderful job for me. He was personable, knowledgeable and went out of his way for me. He put everything into this. It was not just another listing to him. I felt like he was really working for me. A superb job. Very pleased and would refer Matt to everyone." JAN 2016
"Great working with Matt and Ginny. We had to do this from CT, so we really counted on them. Ginny took some great photos and Matt was great with everything we needed. We were very pleased and look forward to working with them on another property." Jan 2016
"I had no issues at all with Matt. He was very helpful in dealing with a lot of difficulties with the seller. We would definitely refer Matt to all." Oct 2015
"Matt is the best Realtor® I have had the pleasure of knowing in quite some time and I have worked with several over the past 2 years. He was straight-forward, honest and told it let it is. He was a HUGE help to me and I have already referred him to someone else. I can't wait to show Matt what I have done with the house." Oct 2015
"Matt was very informative of the market and regularly kept in contact with us. We had listed the home with a Greenville agency the year before and they were not responsive, never showed it and did not seem to care whether it sold or not. Matt did exactly what he said he was going to do and he sold it! We were very happy with Matt and would never hesitate to refer him." July 2015
"Everything went fine. Matt kept me informed all along the way and did a very good job for us. I would certainly refer him to anyone." Aug 2015
"Our working with Matt was great. He is a very nice person and always kept on top of things. He kept us in the loop at all times. I would certainly refer Matt to anyone." Aug 2015
Matthew's Testimonials
"Matt was great to work with and did a very good job for me. I really enjoyed doing business with him and was happy with the price. I would certainly recommend Matt to anyone." Oct 2016
"Matt was very informative of the market and regularly kept in contact with us. We had listed the home with an agency in Greenville the year before and they were not responsive, never showed it and did not seem to care whether it sold or not. Matt did exactly what he said he was going to do and he sold it! We were very happy with Matt and would never hesitate to refer him." July 2015
"Matt is the best Realtor® I have had the pleasure of knowing in quite some time and I have worked with several over the past 2 years. He was straight-forward, honest and told it let it is. He was a HUGE help to me and I have already referred him to someone else. I can't wait to show Matt what I have done with the house." Oct 2015
"The sale went very smoothly. Matt is a very nice guy. We listed at the end of last year, going into winter, but once the weather got better, the buyers came out. I would most definitely refer Matt to others in Maine." Oct 2016