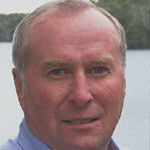 Associate Broker | Realty of Maine Ellsworth Office
Realty of Maine Ellsworth Office
185 State Street
Ellsworth, ME 04605
Email Phone: 207-667-2300 Toll Free: 1-800-639-2162 Fax: 207-667-7544
Some history books claim that Ellsworth was originally inhabited by members of the Passamaquoddy Indians and the Penobscot Indians. Modern historians claim that Norsemen and possibly other sailors explored the coast before the time of Columbus and may have settled there. However, the earliest recorded European settlers in this area were the French, perhaps as early as the 1500s. Of course, the British followed and throughout the seventeenth century and part of the eighteenth century, the British and French battled for ownership rights.
Relocating? Discover Ellsworth & Mount Desert in Downeast Maine.
Incorporated in 1800, Ellsworth is now the county seat of Hancock County and, as of 2012, is home to 7,824 residents. The population density is very low at 97.6 people per square mile and the population has increased 21% since 2000. Ellsworth is bordered by the towns of Mariaville, Hancock, Lamoine, Trenton, Surry, Orland, Dedham and Otis. The median age is 42 years old and the median household income is $46,302.
Ellsworth Real Estate Agents
Realtors® Who Know Downeast Properties
Contact an Ellsworth Realtor® for local knowledge of Maine's Downeast homes. Our agents have a local focus and work with buyers and sellers in communities across Maine. Let a local agent guide you through your search for a Maine home.
About Mark
Mark Withee was born in Belfast, Maine. Having lived in various parts of Maine, Mark is familiar with many of the state's geographic areas. Most of his life has been lived on or near the coast. He is starting to build his own home on Joy Bay, Gouldsboro this summer. Mark has experience in all aspects of building and has been his own general contractor for four building projects. Mark is retired from the construction industry after working for over thirty years for Verizon. He is especially familiar with many properties for sale along the coast in Downeast Maine from Bar Harbor/Ellsworth area to the Lubec/Eastport areas. Mark is a Mason and Shriner. He also enjoys hunting, fishing, hiking and woodworking
Testimonials .
"We had a great experience with Mark. We started searching online and Mark was always quick to respond. We had originally rejected the house we bought. Mark suggested we take a look at it anyway and proved us wrong in our opinion of it. He then helped reduce the price for us! Mark was easy to communicate with and met us according to our schedule. We would both refer Mark to anyone." Dec 2016
"Our real estate deal went beautifully with Mark. He was honest, friendly and knowledgeable of the area, market and contractors that we needed. He is such a great guy that we plan to stay in touch. We would highly recommend Mark to all." Jan 2016
"Mark is a great guy. We really hit it off and he was great to work with. I would recommend Mark to anyone." August 2015
Mark's Testimonials
We had a great experience with Mark. We started searching online and Mark was always quick to respond. We had originally rejected the house we bought. Mark suggested we take a look at it anyway and proved us wrong in our opinion of it. He then helped reduce the price for us! Mark was easy to communicate with and met us according to our schedule. We would both refer Mark to anyone. Dec 2016
"We had a great experience with Mark. We started searching online and Mark was always quick to respond. We had originally rejected the house we bought. Mark suggested we take a look at it anyway and proved us wrong in our opinion of it. He then helped reduce the price for us! Mark was easy to communicate with and met us according to our schedule. We would both refer Mark to anyone." Dec 2016