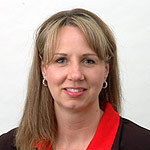 Lisa Wentworth, Realtor® and Associate Broker, was born in Bangor, Maine in the 1960s. After spending her early childhood in Maine, Lisa and her family lived in several other states across the country. But, her fond memories of living in Maine drove her back to Bangor in her early [...]
Lisa Wentworth, Realtor® and Associate Broker, was born in Bangor, Maine in the 1960s. After spending her early childhood in Maine, Lisa and her family lived in several other states across the country. But, her fond memories of living in Maine drove her back to Bangor in her early 20s.
In the 1990s, Lisa worked in sales and marketing while attending the University of Maine and earned a Bachelor of Arts in Human Development and Family Studies. After working in the social services field for 6 years, Lisa discovered her true passion was real estate. Since that time, she has helped countless clients meet their real estate goals. Lisa always gives 100% attention to her clients and the many details that are involved in real estate transactions. Whether you need guidance in choosing that dream home or dream business or whether you need assistance in selling your home or business, Lisa will be there every step of the way from start to finish.
"I feel a great sense of joy and accomplishment every time I'm able to help someone with such an important step in their lives. I take great pleasure in my work because I know I'm very good at what I do, and I produce great results for my clients. I always treat others as I would want to be treated, and because of the high standards I set for myself, I am not only able to consistently satisfy my clients, but I EXCEED THEIR EXPECTATIONS. I am happy and fulfilled to know that I'm able to make such an impact on people's lives, and am able to make an honest living while doing so."
Lisa is an accomplished professional with over 20 years of experience combined with education in sales, marketing, advertising, business management, public service, and client relations. This training and experience, along with her passion, is what makes Lisa successful. In turn, her clients become successful as well.
For leisure time, Lisa makes sure her main priority is spending quality time with her loved ones. She also enjoys gardening, cooking, reading, scrap booking, kayaking, and hanging out with her best pal, her dog Dawgums! Lisa is a sponsor of St. Jude's Children's Hospital, World Vision, and the Make a Wish Foundation. She is also a member of the Humane Society and ASPCA.
TESTIMONIALS:
"We relocated from Connecticut to Maine and lucked out finding Lisa as our agent. From my first exploratory conversation with Lisa, I knew she was the one for us - she was honest, direct, full of information, and took the time to explain both the complicated process of buying a home as well as the nuances of critical steps.
While it's easy to present well initially, Lisa maintained these standards throughout the months-long homebuying process. She always responded quickly, fully, with thoughtfulness to our particular situation, and with the utmost professionalism. She took the time to get to know us as people, to know our needs and resources, and she made reasonable recommendations when we were out of our depth (which was oh so very often). She was available seemingly at all times, by phone, text, and email, which allowed for questions to be quickly be addressed.
I was particularly impressed when she lined up 8 homes to visit on one day, the one day we were able to come up from Connecticut. The first house she showed was the one we loved and ended up buying. At each house she knew all the details and had prepared informative takeaways for us. She provided critical feedback on each, with balanced pros and cons, and we never felt she was steering us towards a particular choice.
Lisa was invaluable in suggesting considerations around timing and cost during the offer phase, and wrote up a stellar letter that was accepted without modification. For all of her recommendations on home-inspectors, lenders, utility companies, etc., Lisa identified multiple providers and gave details on past experience. We generally chose a source she recommended and weren't disappointed - her list of contacts appeared inexhaustible! The home inspection company (Affordable Home in Bangor, ME) in particular was phenomenal. Lisa and I were on site during the inspection and Dan was great about including us in the process. The report was thorough, clearly presented, and available same-day. We now have a nice list of things to keep an eye on as well as improvements to make over the years.
One of Lisa's best features, beyond her charming honesty and personableness, is that she's a great project manager. She tracked all the critical decisions, prompted us when action was needed, and ensured that all sides followed through. And she tailored her interactions to the person: for myself, I like to know all the possibilities and the why of things, whereas my wife wants to know the best course of action, the bottom line. When engaging each of us, she was able to elevate our comfort level by giving each of us what we needed to hear.
I think there's a case to be made that, had we not found Lisa, we wouldn't have found our dream home in Maine. I think it's a certainty that Lisa made the process as easy as could be as well as worry-free!" Jan 2016
Office Location
458 Main Street
Bangor, ME 04401
Contact Info
Specifications
Languages:
Specialties:
Service Area:
Lisa's Testimonials
It has been our pleasure working with Realty of Maine, and in particular, Lisa Wentworth. This is the fourth transaction we have done with her and each one has gone extremely well. Lisa is so proactive, direct, hard-working and passionate about her work. She is an absolute pleasure to work with. She has represented us with the utmost respect and confidence that anyone can give during such a stressful time. I have recommended her to others and will continue to do so. You are very fortunate to [...]
Lisa was absolutely amazing when it came to helping us find the right home and going through the purchasing process. I have never bought a home before this was my first time and I really didn't know where to start or what the process was like. Lisa helped me every step of the way, gave me sound advice, and made our closing and purchasing of the home seamless. I always heard that buying a home was really stressful but Lisa made it easy and stress-free. She is resourceful, kind, and attentive.
Jamie & Nathan Webster
Lisa was always extremely helpful! !
Pamela Knowles
We relocated from Connecticut to Maine and lucked out finding Lisa as our agent. From my first exploratory conversation with Lisa Wentworth, I knew she was the one for us - she was honest, direct, full of information, and took the time to explain both the complicated process of buying a home as well as the nuances of critical steps. While it&#39s easy to present well initially, Lisa maintained these standards throughout the months-long homebuying process. She always responded quickly, [...]