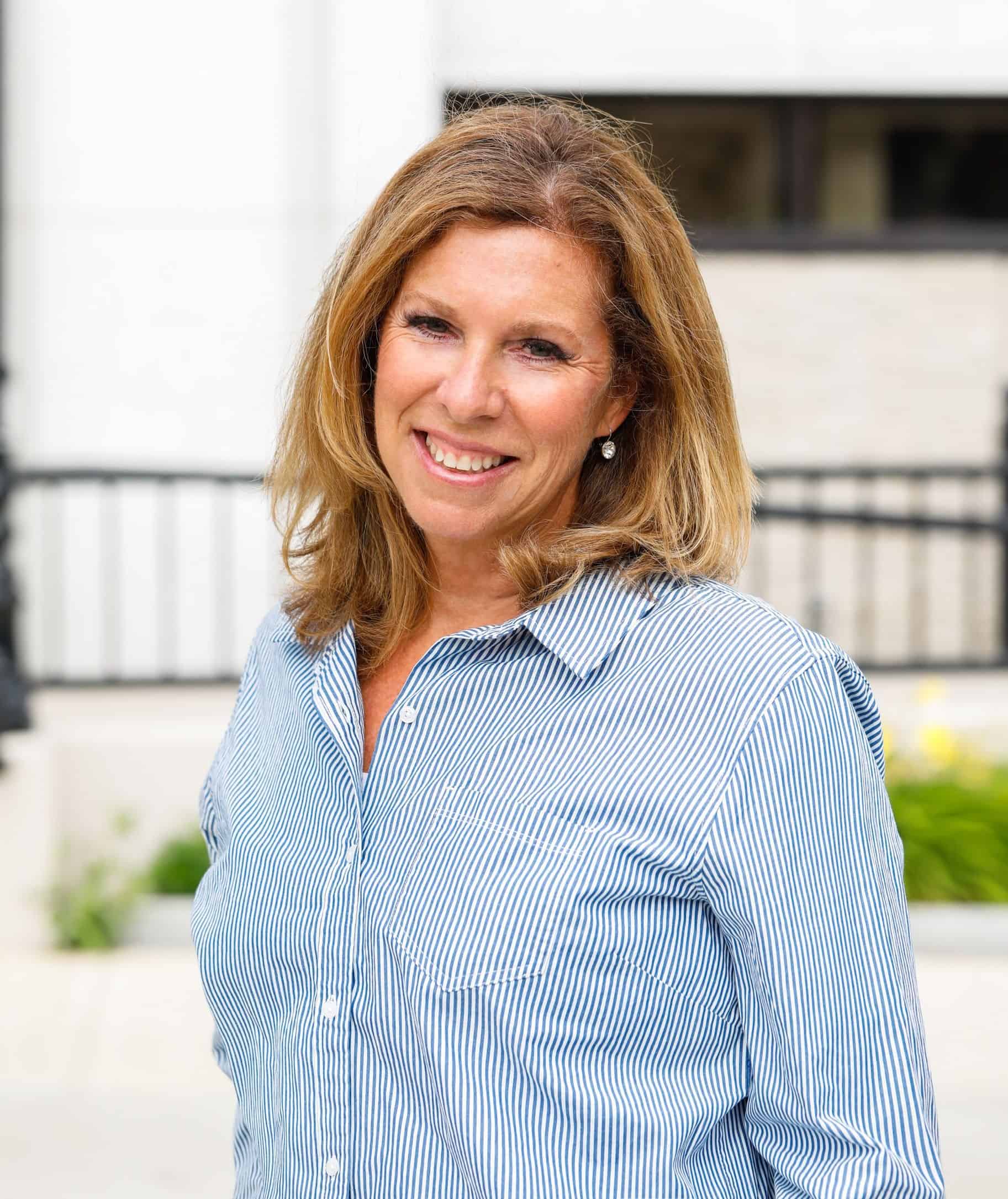 The Crossroads Team
"Buy with Confidence ~ Sell with Success
Julie Hammer
Julie grew up in the Brewer, Maine area and earned her teaching degree at the University of Maine. She taught physical education at Old Town High School for twelve years and has coached a variety of sports including softball, basketball and varsity field hockey. She currently teaches physical education at Ellsworth high school. She is married to Michael, Superintendent of Schools in a neighboring district and [...]
The Crossroads Team
"Buy with Confidence ~ Sell with Success
Julie Hammer
Julie grew up in the Brewer, Maine area and earned her teaching degree at the University of Maine. She taught physical education at Old Town High School for twelve years and has coached a variety of sports including softball, basketball and varsity field hockey. She currently teaches physical education at Ellsworth high school. She is married to Michael, Superintendent of Schools in a neighboring district and has two daughters, Callie and Katie. Julie is active with USTA tennis and her family enjoys spending their free time at Mt. Kineo on Moosehead Lake, Christmas Cove in South Bristol and Green Lake here in Ellsworth.
Having an avid interest in real estate, Julie began her real estate career 15+ years ago and enjoys it immensely. Her superior attention to detail and exceptional communication skills jump started her into a seasoned professional in very little time. Her clients are appreciative of her obsession with making them happy!
The Crossroads Team
The Crossroads Team
Partnering with Kelly Holyoke Fitzpatrick as "The Crossroads Team" Julie combines her experience, talents, and family core values with Kelly's to offer the best representation for her clients. As cousins, tennis partners and now a realty team, they share goals of accessibility, customer satisfaction and "going the extra mile". These high standards assure their clients they will " BUY with CONFIDENCE and SELL with SUCCESS" , the personal promise of The Crossroads Team.
TESTIMONIALS:
"Julie was wonderful! The buyer side had a lot of trouble getting the loan documents ready, but Julie was very supportive and calm when needed. I have already referred Julie to someone else and will continue to do so." Oct 2016
Office Location
185 State Street
Ellsworth, ME 04605
Specifications
Languages:
Specialties:
Service Area:
Julie's Testimonials
Julie was professional and a pleasure to deal with
Joseph & Paula Benoit
We had a wonderful experience with Julie. Her professionalism, market knowledge, preparation , encouragement and communication during a challenging transaction was suburb. We highly recommend her to others!
Tracey Eidson
We really can't say enough good things about Julie Hammer.. This is the second transaction she has helped us with -- first it was a land purchase, and most recently the sale of a house. The house sold just over 3 weeks, and all communication throughout the process was excellent. Julie is extremely helpful and is always offering ways to assist throughout the process. We are out of state and conducting these transactions long-distance --- which often makes it harder to move things along. [...]
Thomas & Christina Floyd
Julie Hammer was amazing to work with. We endured several difficult and unusual situations during the process of getting the house sold that was to no fault of hers or ours. Julie worked very hard through each situation, was very responsive and went above and beyond to get us answers. She promised that she would keep our best interests at the forefront of her efforts; she kept that promise. We were very thankful to have Julie working for us.
Tyler and Elizabeth Sirois
Julie Hammer is an excellent agent. We have worked with her twice in the past year, for both purchase and sale. I personally will always seek her services should the need arise. I am happy to speak personally with anyone wishing to confirm my experiences: Barb 508-631-0918.
Barbara P. White
I have never had a problem of any kind with my several adventures. I have always had great results. That is why I keep coming back. Thanks Julie!
Carolyn A. Campbell
If we are buying or selling, we would call Julie again in a heartbeat. She was professional, knew the market and how to get all aspects of the deal done. She did great and we would recommend her to anyone without hesitation!
Brian P. & Christine A. Cressey
Julie was a Zillow connect-up for us. Completely random but we certainly had excellent luck that day and are thankful for how the stars aligned. Julie turned out to be an outstanding realtor, confidante, and partner in our search. I felt that she was a strong advocate for us in every step, and was able to forecast what was needed based on her expert knowledge of real estate in the area. She is also an astute professional who thought of everything that we could not possibly have known. The best [...]
Barbara Prudhomme White
Julie was a great real estate agent. And we loved working with her! Made the process much easier
Andrew B Wade
Julie Hammer was very prompt and efficient in showing us the house we ultimately purchased, after months of online research before arriving in the area. Although representing the seller, she was very honest and helpful to us, as buyers, in negotiating the the sale, and very fast to respond to phone and e-mail inquiries.
Tim Ames
Contact
Hi there! How can we help you?
Contact us using the form below or give us a call.
Hi there! How can we help you?
Contact us using the form below or give us a call.