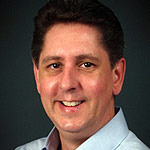 Broker | Realty of Maine Bangor Office
Realty of Maine Bangor Office
458 Main Street
Bangor, ME 04401
Email Phone: 1-207-942-6310 Toll Free: 1-800-639-2162 Fax: 207-942-8099
Bangor is the county seat of Penobscot County, and as of 2006, is Maine's third largest city with a population of 31,008. The city is located on the Penobscot River and is the largest market town, distribution center, transportation hub and media center in a five-county (Penobscot, Piscataquis, Hancock, Aroostook, Washington) area of 324,000 people. Across the Penobscot River lies the city of Brewer. Other neighboring towns include Hampden, Orono, Old Town, Hermon, Veazie and Glenburn.
Homes for Sale in Historic Central Maine
Bangor was settled in the 1760s and became known as the "lumber capital of the world" during the 19th century. Most of Boston and New York City is built from lumber transported from the Bangor port. By 1900, an average of 2000 vessels called at Bangor annually. The great fire of 1911, sparked by embers from a hayshed, destroyed much of downtown, but did not stop the citizens of Bangor from re-building. Most of the present downtown is listed on the National Register of Historic Places as the "Great Fire Historic District," while the portion that survived the fire is the 'West Market Square Historic District."
Bangor is the hometown of Hannibal Hamlin, Abraham Lincoln's first Vice-President and a strong opponent of slavery. William Cohen, former U.S. Senator and United States Secretary of Defense under President Bill Clinton is a Bangor native. Singer/songwriter Howie Day and comedian Bob Marley were born in Bangor. Bangor's most notable residents are writers Stephen and Tabitha King. Current U.S. Senator Susan Collins also lives in Bangor.
Population density in Bangor is low at 901 people per square mile. A typical Bangor resident is 36 years old, educated, travels 15 minutes to work, lives in a household of two, and has a family income of $42,047.
Bangor Real Estate Agents
Realtors with Local Expertise in Central Maine
Our Bangor Realtors have a local focus, coupled with unparalleled knowledge of the Central Maine area. Realty of Maine agents make it easy for buyers to find the ideal Bangor area home while connecting sellers with the right real estate opportunity.
Please choose a Bangor area Realtor® below.
About Jay
Realtor Specializing in First Time Home Buyers, New Construction, Modulars, Designing and Consulting, with Architectural Drafting Experience, and Plenty of References from Satisfied Clients!

Specialization
We specialize in representing our clients in the purchases and sales of property within a fifty mile radius of the cities of Bangor, Brewer, Holden, Dedham, Glenburn, Veazie, Hermon, Orono, and Hampden. We keep current of all transactions in these areas and provide only excellence in the field of real estate.

Personal
Full time real estate professionals selling real estate in Maine for over ten years, we strive to help our customers and clients succeed in their endeavors. Each transaction is uniquely important and we succeed when you do. Our no nonsense, no pressure attitude creates long term relationships special to us and referrals are the best compliment we can receive.

We were both born and raised in Maine and have been Bangor area residents for over twenty-five years. Our youths were filled with activities and organizations centered around school, church and athletics. Jay attended the University of Maine and Northern Maine Technical College and obtained a degree in Drafting Technology and Computer-Aided Drafting. Current hobbies include spending time with family, traveling, participating in music (including guitar playing), fishing, the outdoors, and civic organizations.
TESTIMONIALS:
"Working with Jay and Lisa was great! Jay is personable and has a way of making you feel comfortable. He is very knowledgeable and always had answers to my questions. I would absolutely refer him to anyone." Jan 2017
"Everything went great! We could not have asked for a better Realtor®. You have a really great team with Jay and Lisa and they are well-liked in the community. I would refer them to everyone." Nov 2016
"Jay was great! He did what he said he was going to do and always kept me informed. If I were to buy another house, I would absolutely look Jay up in a quick minute!" Oct 2016
"Jay was excellent! The most important thing to me was staying in touch and Jay did a good job at that. I always felt like I was in the loop and knew what was going on. I would absolutely refer Jay to anyone." Sept 2016
"Working with Jay and Lisa was absolutely great. He always got right back to us…communication was good. He has a nice personality and is fantastic to work with. We love our new home and would refer Jay to anyone." May 2016
"I had a good experience working with Jay. I had to find someone who could do this site unseen since I am in NJ. It went seamlessly and without worry and Jay is now working on a second property sale for me. I would recommend Jay to others." JAN 2016
"Everything went just fine. I enjoyed working with Jay and Lisa. They were helpful with everything, very accommodating and very pleasant. I would refer them to anyone." OCT 2015
Jay's Testimonials
"Working with Jay and Lisa was great! Jay is personable and has a way of making you feel comfortable. He is very knowledgeable and always had answers to my questions. I would absolutely refer him to anyone." Jan 2017
"Jay was great! He did what he said he was going to do and always kept me informed. If I were to buy another house, I would absolutely look Jay up in a quick minute!" Oct 2016
Working with Jay and Lisa was great! Jay is personable and has a way of making you feel comfortable. He is very knowledgeable and always had answers to my questions. I would absolutely refer him to anyone. Jan 2017
Jay was great! He did what he said he was going to do and always kept me informed. If I were to buy another house, I would absolutely look Jay up in a quick minute! Oct 2016