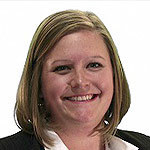 SEE THE SIMPSON TEAM page for our LISTINGS.
SEE THE SIMPSON TEAM page for our LISTINGS.
Office Location
458 Main Street
Bangor, ME 04401
Contact Info
Specifications
Languages:
Specialties:
Service Area:
Ashlee's Testimonials
"OMG! I want to tell you what a great experience I had with Ashlee. This was my 3rd home transaction and I have had horrible experiences in the past. I am in the military, so when I call someone and leave a message, I expect them to call me back. It's amazing how many real estate agents do not! Ashlee really wanted to help me. She was constantly calling attorneys and appraisers and whatever to get this done. Even if I texted her at 9 pm, I got a response in 15 seconds. I was so [...]
"Everything went well working with the Simpson Team. They were very personable and very available to us. We would certainly recommend them to others." Jan 2017
"The Simpsons were wonderful! Joe and Ashlee sold our home AND helped us find another. They were in tune to our trepidations and told us they would take it as slow or as fast as we wanted to go. We liked that they were not high-pressure and we could tell they were sincerely interested in finding us the home WE wanted…not what they thought we should have. The Simpsons were fantastic and I have already referred them to friends." August 2015
"We had a great experience working with all of the Simpson Team. They were very patient with us as it took us a while to find the right home. We will certainly call them when we are ready to sell our old home and would refer them to everyone." Jan 2017
"Everything went quite well. The Simpsons made the whole transaction very easy and they explained everything so well. Very simple working with them. We would refer them to everyone." August 2016
all ended well after going through a lot of complications. This was not an easy house to sell, but Ashlee did it. I would certainly recommend her to all." August 2016
The Simpson team was exceptional in every aspect of the sale of my property. I would highly recommend the Simpson Team. They answered every call and had the right answer to every question.
Kevin Caron
Always there to answer any questions I had. Made it so much easier.
Lindsay Taylor
Ashlee Simpson wrote the book on customer service. Her responsiveness to every one of our questions was amazing. She, and her team, were quick to address all issues no matter the day of the week or time of day. She truly is amazing and extremely committed to insuring the client has a great experience. I will be highly recommending her to anyone in need of real estate brokerage services.
Scott & Donna Oxley