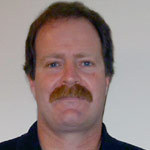 Associate Broker | Realty of Maine South China Office
Realty of Maine South China Office
177 US Route 3
South China, ME 04358
Email Phone: 207-445-4027 Toll Free: 1-800-639-2162 Fax: 207-445-3027
Discover Maine's unique coastal, lakefront and waterfront properties. Our Maine Lakes Regions and South China area agents have a local focus. Realtors work with buyers and sellers in communities across Maine to help connect you with the right real estate opportunities.
About Scott
Scott Patterson was born in New Haven, CT but moved to Maine at the age of ten so that his father could work in the potato farming industry. In 1975, he graduated from Central Aroostook High School in Mars Hill and helped his father farm until he married his high school sweetheart Dianna. Soon thereafter, Scott and Dianna moved out of state to Manchester by the Sea, Massachusetts where they worked as caretakers and managers for private estates.
During their stay in Massachusetts, they started a wedding catering business known as "Parties by Dianna." Also during this time, the Pattersons started a home renovation business. They renovated 25 homes, usually gutting them, re-designing them and starting over from scratch.
In the year 2000, the Pattersons moved back to Maine. This time they settled in central Maine, not northern Maine where they continued doing renovation work. They also obtained their Maine real estate licenses and opened the South China office of Realty of Maine.
Now, they enjoy working with buyers and sellers on the purchases and sales of their own homes and investment properties. They know that special feeling you get when you find the perfect place to call home or the perfect end to a renovation project. Their goal is to develop good relationships with their buyers and sellers as they assist them in reaching their own goals.