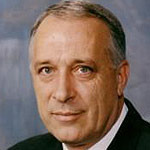 Broker | Realty of Maine Newport Office
Realty of Maine Newport Office
118 Moosehead Trail, Suite 1
Newport, ME 04953
Email Phone: 207-368-4333 Toll Free: 1-800-639-2162 Fax: 207-368-4533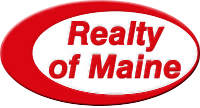 On January 1, 2011 Maine Choice Realty of Newport merged with Realty of Maine. Our Newport office moved from 552 Moosehead Trail to the former office of Maine Choice at 118 Moosehead Trail, Suite 1. Dan Costain, Sanger Davis, Sandie Marshall, Gary Richardson, Melissa Squires, Dot Humphrey and Wendy Sheriff joined us from Maine Choice. Two other Maine Choice Realtors, Jason Moffitt and Robin Gagner, chose to join us in our Bangor office. We now have 12 experienced Realtors in Newport to serve all your real estate needs.
Search Newport & Moosehead Lake property.
Newport & Moosehead Lake Region Real Estate Agents
Seeking a Waterfront Home, Cottage or Cape? Contact a Local Maine Agent
Our Moosehead Lake Region and Newport area agents match buyers and sellers with the right real estate opportunities. With so many unique coastal, lakefront and waterfront properties across the state, we make it easy to find the home that is right for you.
About Sanger
Sanger is pleased to be associated with the professional personnel at Realty of Maine. He shares with each of them the desire to provide the highest quality real estate services available.
Having been licensed to sell real estate since 1979, Sanger is ready to help you with buyer representation or to market your property for sale. He takes pride in being honest, staying in touch with his clients and being reachable.
If you have questions about buyer representation, marketing your property for sale or would like a complimentary market analysis, please call or email Sanger today.
TESTIMONIALS:
"Everything went well. Sanger is s good guy and very informative. I would not hesitate to refer him to anyone." Oct 2016
"Everything went fine with this transaction….that's why I always work with Sanger and why I refer him to other people." Oct 2016
"Everything went well. Sanger is a very good agent and took very good care of us. We would certainly recommend him to anyone." August 2016
"Sanger is the best agent! He stays in touch with you and is very courteous and tactful at all times. He knew exactly how to market and sell my house while other agents failed to do so. Realty of Maine is lucky to have him as an agent." July 2016
"Everything went just fine. It was a very good experience working with Sanger. He is a very nice guy….super person. I have referred others to him and will continue to do so." Sept 2015
"I have known Sanger for 40 years or so and I still like working with him! He did a good job for me on this land purchase. I would not hesitate to refer Sanger to anyone and already have." August 2015
"I listed our home with another well-known real estate agency last year and did not get a single showing. Listed it with Sanger this spring and got 7-8 showings that lead to a sale in a month and a half. So, yes, I was very pleased with Sanger and would recommend him to everyone." June 2015
Sanger's Testimonials
Sanger is the best agent! He stays in touch with you and is very courteousand tactful at all times. He knew exactly how to market and sell my house while other agents failed to do so. Realty of Maine is lucky to have him as an agent. July 2016
"Sanger is the best agent! He stays in touch with you and is very courteous and tactful at all times. He knew exactly how to market and sell my house while other agents failed to do so. Realty of Maine is lucky to have him as an agent." July 2016