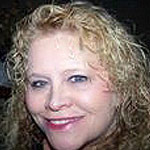 Associate Broker | Realty of Maine Newport Office
Realty of Maine Newport Office
118 Moosehead Trail, Suite 1
Newport, ME 04953
Email Phone: 207-368-4333 Toll Free: 1-800-639-2162 Fax: 207-368-4533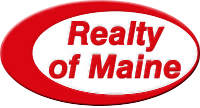 On January 1, 2011 Maine Choice Realty of Newport merged with Realty of Maine. Our Newport office moved from 552 Moosehead Trail to the former office of Maine Choice at 118 Moosehead Trail, Suite 1. Dan Costain, Sanger Davis, Sandie Marshall, Gary Richardson, Melissa Squires, Dot Humphrey and Wendy Sheriff joined us from Maine Choice. Two other Maine Choice Realtors, Jason Moffitt and Robin Gagner, chose to join us in our Bangor office. We now have 12 experienced Realtors in Newport to serve all your real estate needs.
Search Newport & Moosehead Lake property.
Newport & Moosehead Lake Region Real Estate Agents
Seeking a Waterfront Home, Cottage or Cape? Contact a Local Maine Agent
Our Moosehead Lake Region and Newport area agents match buyers and sellers with the right real estate opportunities. With so many unique coastal, lakefront and waterfront properties across the state, we make it easy to find the home that is right for you.
About Sandra
I consider myself fortunate to have been born and raised in a small Maine town and grateful to have spent the past 20 years here in Newport with my two American bulldogs. I have a profound love for my state of Maine.
At the ripe old age of 15, I began working for a real estate attorney and the real estate experience I gained over the years prompted me to become a REALTOR in 2008.
I am proud to be associated with Realty of Maine because of the professionalism and the wealth of knowledge these agents possess. Listening to what your needs are and diligently working to find that perfect match is how I do business.
The opportunity to be of service to you and to put my experience to work for your benefit would be greatly appreciated. Feel free to call me with any questions you might have.
TESTIMONIALS:
"Sandie did a great job…a dramatic difference from our previous agent. Sandie was professional, focused and very attentive. I would not hesitate to recommend Sandie to anyone." Jan 2017
"Our transaction went very well. I have known Sandie for years. She is very professional as well as personable. She kept me informed throughout the process and always had a quick answer to my questions. I would certainly refer Sandie to others." January 2017
"Oh my gosh, Sandi is awesome. She showed me some properties that did not work and then I found this FSBO. So glad I had her to help me because I was definitely out of my element. Sandi was so smart about everything I needed to think about and look at such as the septic system. It ended up that there was a problem with the septic and she helped get that resolved. She was great at helping me with price, location and insurance, especially since I was planning on renting this. I would absolutely refer her to anyone." August 2016
"Everything went quite well and we enjoyed working with Sandie. She was always available to us and great on clarifying many things along the way. We would surely refer her to others." APRIL 2016
"The service I received from Sandie and Realty of Maine was excellent. Sandie was very professional and did a great job. I would give her a 100% rating and work with her again." MAR 2016
"I would work with Sandie again in a heartbeat. She is a charm. She fought really hard for us on this one and we greatly appreciate her efforts." FEB 2016
"I really enjoyed working with Sandie. I was wanting a certain home but was not where I needed to be with my credit score. Sandie put me in touch with the right people to get me pointed in the right direction so I could buy a home. I appreciate all her help and would refer her to anyone." Oct 2015
"Sandie was very helpful throughout the whole transaction. It took me 3 months working with DOT to get the permits I needed for what I wanted to do with the land. Sandie was a great liaison between the seller and me, keeping everyone patient. I would work with Sandie anytime and refer her to everyone." Oct 2015
Sandra's Testimonials
"Oh my gosh, Sandi is awesome. She showed me some properties that did not work and then I found this FSBO. So glad I had her to help me because I was definitely out of my element. Sandi was so smart about everything I needed to think about and look at such as the septic system. It ended up that there was a problem with the septic and she helped get that resolved. She was great at helping me with price, location and insurance, especially since I was planning on renting this. I would [...]
Sandy was great. We were in SC the whole time. Sandy and her husband went to the house for us to turn off circuit breakers….just beyond what I would have expected. Any info I needed she would find for me. And she was always accessible. I have never had this kind of positive experience with a Realtor®. I would refer her to everyone. April 2015
"Sandie did a great job…a dramatic difference from our previous agent. Sandie was professional, focused and very attentive. I would not hesitate to recommend Sandie to anyone." Jan 2017
"I really enjoyed working with Sandie. I was wanting a certain home but was not where I needed to be with my credit score. Sandie put me in touch with the right people to get me pointed in the right direction so I could buy a home. I appreciate all her help and would refer her to anyone." Oct 2015