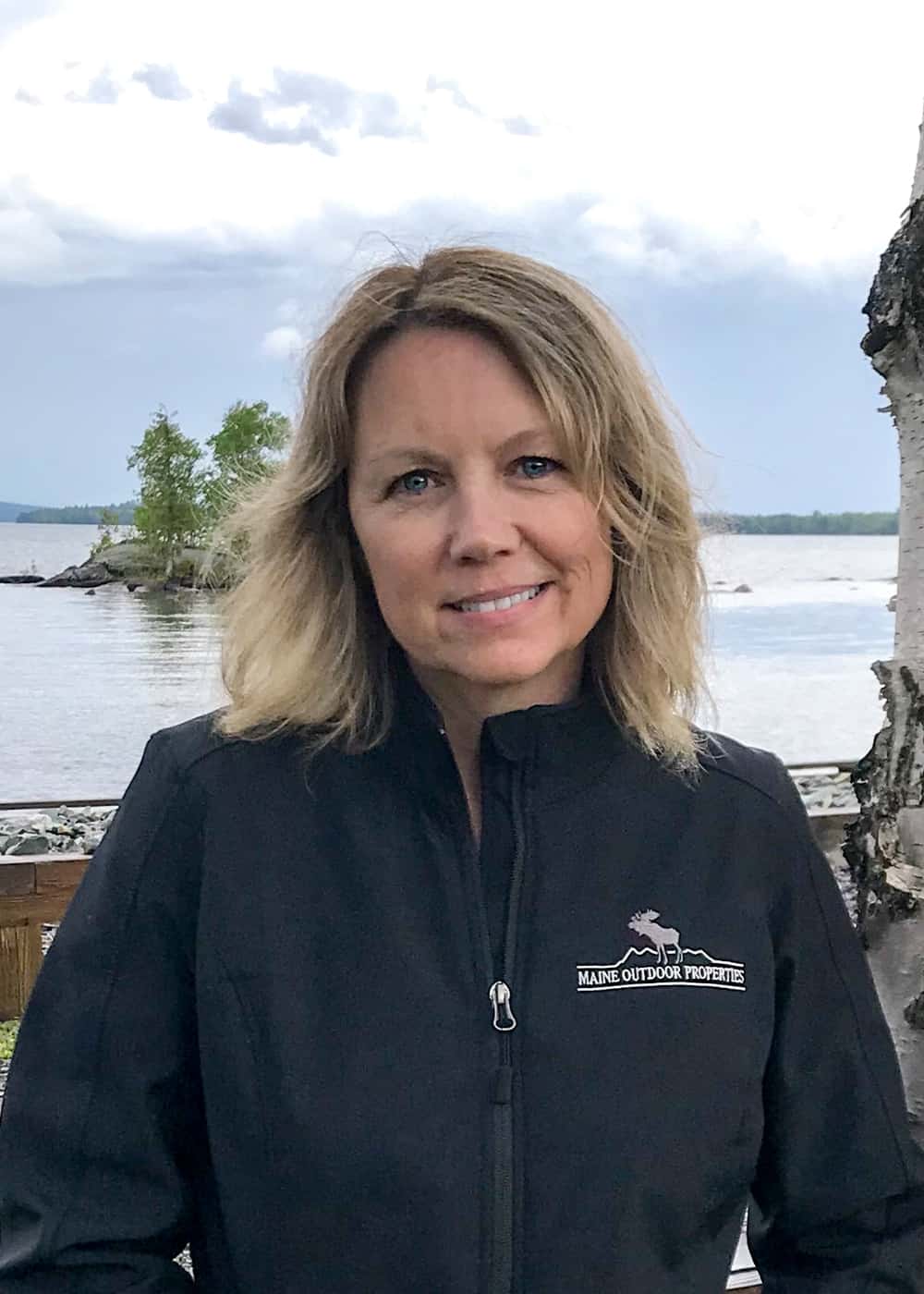 Sally Harvey
Sally first became a licensed agent 16 years ago when she was the Office Manager at her husband's real estate agency. Sally was "born and bred" in Maine and while raising their two children in Gorham, she and her husband Darryl completely renovated a 1800's farmhouse. Sally was first introduced to the Moosehead Lake region when her parents built a camp in Tomhegan Township when she was in her early 20's. She and her family now enjoy their own camp in the area and all the [...]
Sally Harvey
Sally first became a licensed agent 16 years ago when she was the Office Manager at her husband's real estate agency. Sally was "born and bred" in Maine and while raising their two children in Gorham, she and her husband Darryl completely renovated a 1800's farmhouse. Sally was first introduced to the Moosehead Lake region when her parents built a camp in Tomhegan Township when she was in her early 20's. She and her family now enjoy their own camp in the area and all the outdoor activities that the region has to offer. She has the knowledge of the area that her out-of-state clients depend on and enjoys seeing the satisfaction when they find the perfect home, waterfront property or piece of land. Sally's attention to detail, being a good listener and extraordinary custom service skills is what her clients have come to appreciate. Together with her husband Darryl and sister Amy and the Maine Outdoor Properties team, they provide their clients top-notch customer service
Office Location
458 Main Street
Bangor, ME 04401
Specifications
Languages: English
Specialties: Listing Agent, Relocation, Waterfront, First Time Home Buyers, Buyer Agent, Recreational Properties, Land, Land Development, New Construction, Land /Home Packages, Niche Properties, Acreage/Land, Homes w/acreage, Vacant Land, Camps, Cottages and Cabins, Hunting/ Fishing Properties, Vacation Homes, Off Grid, Log Homes
Service Area: Greenville ME, Monson ME, Maine, Moosehead Lake and surrounding areas
Sally's Testimonials
I was very satisfied with the Harvey-Wilbur Team. They were responsive,skilled and were able to close very quickly. I highly recommend they professional representation will will definitely call upon them for future real estate transactions.
Blaine Hopkins
Amy and Sally did a wonderful job showing us houses and helping us find the perfect one for us. We were coming from out of state and they really helped make sure our time house hunting was well spent. They kept in touch with us throughout the process and provided excellent service and friendly advice. I would not hesitate to recommend them to my friends and family.
Scott Ewing
Our experience with the Harvey-Wilbur Team was excellent! They were very professional, knowledgeable and extremely helpful with the sale of our home. We would recommend to everyone thinking about buying or selling in the Moosehead Lake area to contact them - they will work for you!
M. Fortune
This team went above and beyond to ensure that I was as comfortable with the process, while assisting in other areas of the sale that I couldn't be a part of due to distance. Anyone looking to buy or sell should contact the Harvey-Wilbur team for the best realty experience hands down.
Stephen Luce
The Harvey-Wilbur team was excellent to work with. They were very kind, personable and very professional. I would use this real estate team again without reservation.
Jamie Bray
Sally and Darryl Harvey of the Harvey-Wilbur team worked tirelessly to help us secure a legacy property on Brassua Lake. It was a challenging transaction and they went above and beyond to coordinate contacts with local contractors, LUPC and local officials. Thank you!
Shawn Moody
I had the absolute pleasure of working with the Harvey-Wilbur Team during a recent real estate purchase in Sangerville. Amy was a true professional during every facet of the process. From our very first discussion it was immediately evident that I was with the right agency and right person. Amy handled absolutely everything - from initial negotiation to final closing. When difficult issues arose during closing Amy was able to gracefully navigate the gauntlet of volatile personalities, deadlines [...]
Jim Gibbons
Sally Harvey was excellent. We were so fortunate to have had her as our buyer agent. She was patient and kind, extremely knowledgeable about the Moosehead Lake area in which we were looking and was never pushy. It was very important to her that we were comfortable with our decision. We would definitely use Sally Harvey again and recommend her without reservation to anyone looking to buy or sell in Maine.
Christine Webster
Purchased a home in Maine for vacation and future retirement. Sally was willing to show us a variety of different locations so we could get a better feel of the area before settling on our house. Thanks for answering our endless questions! Had a great experience would recommend Sally to others.
Shawn and Dee
Amy went above and beyond helping us find our camp, this included snowmobiling into the property this winter with us! Not living in that area didn't matter,we had total confidence in her dealing with the process. We love our new camp, thanks Amy!
Lisa and Dennis McCann