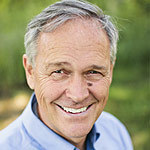 Broker | Realty of Maine Ellsworth Office
Realty of Maine Ellsworth Office
185 State Street
Ellsworth, ME 04605
Email Phone: 207-667-2300 Toll Free: 1-800-639-2162 Fax: 207-667-7544
Some history books claim that Ellsworth was originally inhabited by members of the Passamaquoddy Indians and the Penobscot Indians. Modern historians claim that Norsemen and possibly other sailors explored the coast before the time of Columbus and may have settled there. However, the earliest recorded European settlers in this area were the French, perhaps as early as the 1500s. Of course, the British followed and throughout the seventeenth century and part of the eighteenth century, the British and French battled for ownership rights.
Relocating? Discover Ellsworth & Mount Desert in Downeast Maine.
Incorporated in 1800, Ellsworth is now the county seat of Hancock County and, as of 2012, is home to 7,824 residents. The population density is very low at 97.6 people per square mile and the population has increased 21% since 2000. Ellsworth is bordered by the towns of Mariaville, Hancock, Lamoine, Trenton, Surry, Orland, Dedham and Otis. The median age is 42 years old and the median household income is $46,302.
Ellsworth Real Estate Agents
Realtors® Who Know Downeast Properties
Contact an Ellsworth Realtor® for local knowledge of Maine's Downeast homes. Our agents have a local focus and work with buyers and sellers in communities across Maine. Let a local agent guide you through your search for a Maine home.
About Paul
Paul Trowbridge, Broker, Realty of Maine, May I be your Realtor®?
Real Estate brings together my interest in people, buildings, homes, and art. As a Real Estate Broker, I enjoy helping clients find the right property to put down an anchor- at work or home - and helping them weigh anchor when the time comes. My own home has been an anchor in my life, so I know how important finding the right place can be. I enjoy meeting new people or spending time with friends to help them with their real estate needs. And when it comes to real estate, the client is the boss!
I live in Downeast Maine because of the rural beauty and emphasis on the outdoors. I enjoy landscape painting and am a boating enthusiast. My wife, Jennifer, and I built our own unique home on the Blue Hill Peninsula starting in the mid '70s. By building my own home, I gained enough construction experience to build for other people, which I did, starting in the 1980s. The knowledge I gained in the building industry over the last 40 years has given me an all- around perspective that my real estate clients will find useful.
I became an Associate Broker in real estate in the 1990s and began to invest in real estate as well. I was trained as an artist, and applied my creative mindset to my knowledge of construction to design housing plans that I later built as rental homes. I entered the self-storage business with Sedgwick Storage in the early 2000s and have been a principle in the design, construction, and management of the facility.
I enjoy spending time helping people buy and sell real estate. Recently I was listed as a leader in my sales office and my license has also been upgraded from Associate Broker to Broker. My area of specialty is the Blue Hill Peninsula where I live: from Castine to Ellsworth to Stonington. I would be delighted to have the opportunity to work with you and help with your real estate needs.
TESTIMONIALS:
"Paul made this transaction happen as smoothly as possible for us. It was complicated by the fact that we were in Maryland. The lawyers caused a delay in closing over how the deed should be handled. We were grateful that Paul was there, got engaged and was very diligent in making the closing happen. We felt Paul was a good representative for us and above board on all matters. We would surely recommend him to anyone needing real estate assistance in Maine." August 2015
Paul's Testimonials
Paul made this transaction happen as smoothly as possible for us. It was complicated by the fact that we were in Maryland. The lawyers caused a delay in closing over how the deed should be handled. We were grateful that Paul was there, got engaged and was very diligent in making the closing happen. We felt Paul was a good representative for us and above board on all matters. We would surely recommend him to anyone needing real estate assistance in Maine. August 2015
"Paul made this transaction happen as smoothly as possible for us. It was complicated by the fact that we were in Maryland. The lawyers caused a delay in closing over how the deed should be handled. We were grateful that Paul was there, got engaged and was very diligent in making the closing happen. We felt Paul was a good representative for us and above board on all matters. We would surely recommend him to anyone needing real estate assistance in Maine." August [...]