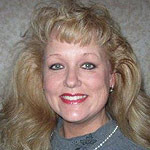 Broker | Realty of Maine Newport Office
Realty of Maine Newport Office
118 Moosehead Trail, Suite 1
Newport, ME 04953
Email Phone: 207-368-4333 Toll Free: 1-800-639-2162 Fax: 207-368-4533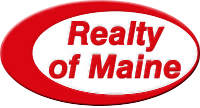 On January 1, 2011 Maine Choice Realty of Newport merged with Realty of Maine. Our Newport office moved from 552 Moosehead Trail to the former office of Maine Choice at 118 Moosehead Trail, Suite 1. Dan Costain, Sanger Davis, Sandie Marshall, Gary Richardson, Melissa Squires, Dot Humphrey and Wendy Sheriff joined us from Maine Choice. Two other Maine Choice Realtors, Jason Moffitt and Robin Gagner, chose to join us in our Bangor office. We now have 12 experienced Realtors in Newport to serve all your real estate needs.
Search Newport & Moosehead Lake property.
Newport & Moosehead Lake Region Real Estate Agents
Seeking a Waterfront Home, Cottage or Cape? Contact a Local Maine Agent
Our Moosehead Lake Region and Newport area agents match buyers and sellers with the right real estate opportunities. With so many unique coastal, lakefront and waterfront properties across the state, we make it easy to find the home that is right for you.
About Melissa
GOAL: To ensure your satisfaction while making one of the most important decisions of your life.
I measure my success in achieving this goal when running into those I have served long after their final transaction. When I see former clients a year after they have moved into their new homes, or sold their properties, their smiles and thanks are what brings me satisfaction.
BACKGROUND: I have lived in Maine since childhood, graduated from Nokomis High School, and married into the U.S. Army. As an Army Wife, I had the opportunity to live in Europe for awhile, but could not wait to come back home to Central Maine. I continued to serve as an Army Wife, Mother, and Foster Parent until my children were old enough for me to achieve some personal goals.
I chose the real estate field because I remembered the novelty, excitement, and uncertainty my husband and I experienced when purchasing our first home. We were so happy…due in large part to the professionalism, patience, and knowledge of our agent. I want to be that person for my clients. I want them to be 110% satisfied with their decision to buy or sell a property. The only way this is possible is to ensure that they have ALL the information and tools necessary to make that informed decision. It does not matter if I have to answer 200 questions or show 100 properties. What matters to me is that you are completely satisfied with your decision.
CURRENT: I chose to work with Realty of Maine because I value their organizational principles, I respect the agents and staff, and I truly believe in their commitment to their clients.
I look forward to assisting you in achieving your real estate goals, whatever they may be.