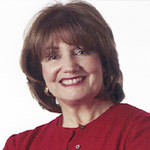 Associate Broker | Realty of Maine Bangor Office
Realty of Maine Bangor Office
458 Main Street
Bangor, ME 04401
Email Phone: 1-207-942-6310 Toll Free: 1-800-639-2162 Fax: 207-942-8099
Bangor is the county seat of Penobscot County, and as of 2006, is Maine's third largest city with a population of 31,008. The city is located on the Penobscot River and is the largest market town, distribution center, transportation hub and media center in a five-county (Penobscot, Piscataquis, Hancock, Aroostook, Washington) area of 324,000 people. Across the Penobscot River lies the city of Brewer. Other neighboring towns include Hampden, Orono, Old Town, Hermon, Veazie and Glenburn.
Homes for Sale in Historic Central Maine
Bangor was settled in the 1760s and became known as the "lumber capital of the world" during the 19th century. Most of Boston and New York City is built from lumber transported from the Bangor port. By 1900, an average of 2000 vessels called at Bangor annually. The great fire of 1911, sparked by embers from a hayshed, destroyed much of downtown, but did not stop the citizens of Bangor from re-building. Most of the present downtown is listed on the National Register of Historic Places as the "Great Fire Historic District," while the portion that survived the fire is the 'West Market Square Historic District."
Bangor is the hometown of Hannibal Hamlin, Abraham Lincoln's first Vice-President and a strong opponent of slavery. William Cohen, former U.S. Senator and United States Secretary of Defense under President Bill Clinton is a Bangor native. Singer/songwriter Howie Day and comedian Bob Marley were born in Bangor. Bangor's most notable residents are writers Stephen and Tabitha King. Current U.S. Senator Susan Collins also lives in Bangor.
Population density in Bangor is low at 901 people per square mile. A typical Bangor resident is 36 years old, educated, travels 15 minutes to work, lives in a household of two, and has a family income of $42,047.
Bangor Real Estate Agents
Realtors with Local Expertise in Central Maine
Our Bangor Realtors have a local focus, coupled with unparalleled knowledge of the Central Maine area. Realty of Maine agents make it easy for buyers to find the ideal Bangor area home while connecting sellers with the right real estate opportunity.
Please choose a Bangor area Realtor® below.
About Manon
The journey to Bangor has taken Manon through Europe, Central America and both coasts of the United States. Along the way, Manon experienced many new cultures and developed a passion for helping people.
A Passion For Living
Her passion for helping people lead her to a teaching position working with disadvantaged children in New York City, while her adventurous spirit lead her to Nicaragua where she taught reading and writing in Spanish for the successful National Literacy Crusade. Today Manon continues her support for education by sponsoring the Bangor Daily News' "Newspapers in Education" program to encourage young people to open their minds to the world around them. It's that love for her community that has inspired her to volunteer for local organizations such as the American Folk Festival and the Eastern Maine Medical Auxiliary's Annual Kitchen Tour.
Life Changes
Bangor's strong community spirit, along with its lush greenery, graceful Victorian homes and beautiful waterfront, were among the main reasons Manon chose to call this area home. After her son was born, she knew it was time to find the right place to settle down and raise him. With its strong commitment to education and quality of life, Bangor was the perfect choice. And while her life today may seem very different from the one she had, she still possesses that same enthusiasm and seize-the-day mentality. As one of the area's most respected real estate professionals, Manon is able to relate to each of her clients' desires to make their move the best it can be.
A Consummate Professional
Real estate today is much more creative...it's fun, easy and fast paced. You can count on her energetic, proactive focus and goal-oriented approach to get you the results you are looking for. Manon is committed to placing her client's interest above all else.
Manon puts her nearly three decades of experience in the business and the latest technology and innovative strategies to work for her clients. Conversant in Spanish, Manon is prepared for the challenges of a growing international market. A resident of Bangor since 1986, she has come to know this area's unique neighborhoods and can accurately read its ever changing market .
TESTIMONIALS:
"Everything went perfectly working with Manon. We had it listed for nine months with someone else with no good outcome. Within a month, Manon has it sold. She went all out for us and we would not hesitate to recommend her to anyone." APRIL 2016
"Manon is very professional and working with her is quite pleasant. Her marketing background is invaluable in getting the job done. We have worked with her in the past, will do so in the future and often refer her to other people. I am sure you have heard that often about Manon." Dec 2015
"I believe everything went very well. Manon is very responsive and very pleasant to go through the stressful process of selling a home. I would certainly refer her to anyone." Sept 2015
"Manon is great! We have known her a long time and have worked with her before on the sale of a home, so we had a good feeling about it. She also was the Realtor® who came the closest to pricing the house for what it sold. It was not a long process. We appreciate her honesty, forthrightness and assertiveness. She is not a doormat, she sticks up for her clients. We would, of course, refer her to anyone." August 2015
"Manon was very good. She was very upfront with market info and good at keeping us informed. She did some great advertising and promoted it well. It sold in 3 weeks. I have already referred her to someone." July 2015
"We were very pleased. Manon and Audrey did a wonderful job for us. They kept us informed….always in the loop. We were very happy with the price and, by all means, would refer them to anyone." July 2015
"Our experience with Manon, Jennifer and Audrey was great! The selling part was the easiest…no problems there. But we had a couple of deals fall through when trying to buy a home and I was emotionally distraught. Jennifer was so patient throughout the whole mess. I kept saying "God has a plan" but I was really having a hard time with WHEN it was going to happen. Then Audrey found us the home we were waiting for in the expired listings. So, it took all three, and we are very happy. We would certainly refer everyone to these three." July 2015
Manon's Testimonials
Manon is great! We have known her a long time and have worked with her before on the sale of a home so we had a good feeling about it. She also was the Realtor&reg who came the closest to pricing the house for what it sold. It was not a long process. We appreciate her honesty forthrightness and assertiveness. She is not a doormat she sticks up for her clients. We would of course refer her to anyone.
I did not work directly with Manon, instead I worked with her associate, Jennifer Herbold. Jennifer has been amazing throughout this whole process. It took us almost 2 years of looking to find a property that we finally purchased. We never felt pressured, or that we were inconveniencing Jennifer in any way. She was ALWAYS respectful and patient with us. We would definitely recommend Jennifer Herbold at Realty of Maine to anyone looking to buy or sell. Jennifer made this a comfortable decision [...]
We just love Manon. She sold a house for us in Glenburn when we had to move to Kentucky and we knew exactly who we were going to call when we learned we were being transferred back to Maine. She is wonderful and we would refer her to everyone.
"Manon was fantastic to work with! She was always knowledgeable, professional, and responsive, as was her team. Selling a house is stressful, but working with Manon definitely gave us peace of mind. We plan on putting a second house on the market in the spring and she will definitely be the first realtor we call." Dec 2016
It was a fabulous experience. Both Manon and Jennifer are wonderful ladies and I liked them both very much. I had never dealt with Realtors&reg before, but this was a great experience. I explained my situation and they jumped right on it. It sold quickly. I would absolutely refer them to everyone. Jan 2017
"Our experience with Manon, Jennifer and Audrey was great! The selling part was the easiest…no problems there. But we had a couple of deals fall through when trying to buy a home and I was emotionally distraught. Jennifer was so patient throughout the whole mess. I kept saying "God has a plan" but I was really having a hard time with WHEN it was going to happen. Then Audrey found us the home we were waiting for in the expired listings. So, it took all three, and [...]
"Manon did a great job selling our property. She was easily accessible by phone or email. She kept me in the loop at all times during the negotiations. When problems arose she was Johnny on the spot. I couldn't ask for a more capable as well as personable agent. I would definitely recommend her to any future clients" Aug 2016
"Manon represented the buyer of my home in Bangor. I did not utilize a realtor myself so I had a lot of interactions with Manon. I was extremely impressed with how helpful and honest Manon was throughout the entire process. She was both professional and friendly, not to mention easy to work with. I am not a realtor but Manon treated me with the same level of respect a fellow realtor would enjoy. I am so appreciative of all of her support throughout the process. I highly recommend Manon [...]
"Manon is great! We have known her a long time and have worked with her before on the sale of a home, so we had a good feeling about it. She also was the Realtor® who came the closest to pricing the house for what it sold. It was not a long process. We appreciate her honesty, forthrightness and assertiveness. She is not a doormat, she sticks up for her clients. We would, of course, refer her to anyone." August 2015
Manon represented the buyer of my home in Bangor. I did not utilize a realtor myself so I had a lot of interactions with Manon. I was extremely impressed with how helpful and honest Manon was throughout the entire process. She was both professional and friendly, not to mention easy to work with. I am not a realtor but Manon treated me with the same level of respect a fellow realtor would enjoy. I am so appreciative of all of her support throughout the process. I highly recommend Manon de Carlo [...]