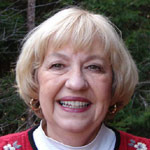 Broker | Realty of Maine Newport Office
Realty of Maine Newport Office
118 Moosehead Trail, Suite 1
Newport, ME 04953
Email Phone: 207-368-4333 Toll Free: 1-800-639-2162 Fax: 207-368-4533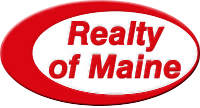 On January 1, 2011 Maine Choice Realty of Newport merged with Realty of Maine. Our Newport office moved from 552 Moosehead Trail to the former office of Maine Choice at 118 Moosehead Trail, Suite 1. Dan Costain, Sanger Davis, Sandie Marshall, Gary Richardson, Melissa Squires, Dot Humphrey and Wendy Sheriff joined us from Maine Choice. Two other Maine Choice Realtors, Jason Moffitt and Robin Gagner, chose to join us in our Bangor office. We now have 12 experienced Realtors in Newport to serve all your real estate needs.
Search Newport & Moosehead Lake property.
Newport & Moosehead Lake Region Real Estate Agents
Seeking a Waterfront Home, Cottage or Cape? Contact a Local Maine Agent
Our Moosehead Lake Region and Newport area agents match buyers and sellers with the right real estate opportunities. With so many unique coastal, lakefront and waterfront properties across the state, we make it easy to find the home that is right for you.
About Linda
Linda Lougee was born in Sherman, Maine, but moved to Portland at age two. After graduating from South Portland High, she attended Mercy Hospital School of Radiology where she became a licensed radiological technologist. She worked in many hospitals and private practices throughout New England. After educating her children, Linda decided she was ready for a different career and chose real estate. She advanced through the associate broker and broker classes and after ten years plus, still loves this profession.
"I wake up every day ready for the challenges. Many clients have become great friends. I treat everyone the way I would want to be treated. Every home I sell and every home I list is treated like I am the seller or buyer."
Linda and her Houlton "county boy" husband George of 32 years have four children and nine grandchildren. They love Maine and are proud to be able to say they are true Maine natives.
"Because I believe everything I receive is a gift and a portion of those gifts should be given back, I pledge to donate 10% of my commission to the charity of my client's choice."
TESTIMONIALS:
"Linda was fantastic. She was so helpful, especially at the end. When the other agent was not getting things done, Linda made it happen. We would absolutely refer her to everyone." Oct 2016
"I very much felt like Linda was working for my best interests at all times." Peter & Laura Aug 2016
"Through both our selling and real estate purchasing experiences with Linda we felt at ease and well taken care of. We love that Linda gives a portion of her proceeds to a charity of your choice! We highly recommend Linda to anyone buying or selling, you'll be in good hands." Jim & Lisa July 2016
"Everything was good. We enjoyed working with Linda and really like our new home. We would refer Linda to anyone." Oct 2015
"It was perfect! Linda is a very caring person and that personality suits us. I could not have been happier with Linda. She was just spectacular. I would absolutely refer her to everyone."
July 2015
Linda's Testimonials
"Linda was fantastic. She was so helpful, especially at the end. When the other agent was not getting things done, Linda made it happen. We would absolutely refer her to everyone." Oct 2016
"Through both our selling and real estate purchasing experiences with Linda we felt at ease and well taken care of. We love that Linda gives a portion of her proceeds to a charity of your choice! We highly recommend Linda to anyone buying or selling, you'll be in good hands." Jim & Lisa July 2016
Linda was fantastic. She was so helpful, especially at the end. When the other agent was not getting things done, Linda made it happen. We would absolutely refer her to everyone. Oct 2016
Through both our selling and real estate purchasing experiences with Linda we felt at ease and well taken care of. We love that Linda gives a portion of her proceeds to a charity of your choice! We highly recommend Linda to anyone buying or selling, you&rsquoll be in good hands. Jim &amp Lisa July 2016