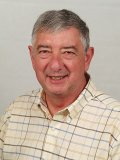 Associate Broker | Realty of Maine Newport Office
Realty of Maine Newport Office
118 Moosehead Trail, Suite 1
Newport, ME 04953
Email Phone: 207-368-4333 Toll Free: 1-800-639-2162 Fax: 207-368-4533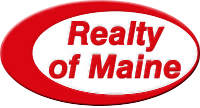 On January 1, 2011 Maine Choice Realty of Newport merged with Realty of Maine. Our Newport office moved from 552 Moosehead Trail to the former office of Maine Choice at 118 Moosehead Trail, Suite 1. Dan Costain, Sanger Davis, Sandie Marshall, Gary Richardson, Melissa Squires, Dot Humphrey and Wendy Sheriff joined us from Maine Choice. Two other Maine Choice Realtors, Jason Moffitt and Robin Gagner, chose to join us in our Bangor office. We now have 12 experienced Realtors in Newport to serve all your real estate needs.
Search Newport & Moosehead Lake property.
Newport & Moosehead Lake Region Real Estate Agents
Seeking a Waterfront Home, Cottage or Cape? Contact a Local Maine Agent
Our Moosehead Lake Region and Newport area agents match buyers and sellers with the right real estate opportunities. With so many unique coastal, lakefront and waterfront properties across the state, we make it easy to find the home that is right for you.
About Frank
Frank is a native Mainer. Having lived for over 60 years in Central Maine, he is very familiar with the region's properties.
A graduate of Husson College, now Husson University, with a B.A. in Business Administration, he worked for several years as a sales person for the Hews Company in Bangor, Maine and traveled the state servicing municipalities and contractors.
Frank's many years as owner of St Albans Home Sales, a manufactured housing sales business, has prepared him for the real estate business by being able to help clients find the home of their dreams, whether an existing home or helping with a land purchase and then building a home.
Frank has always had an interest in the real estate business and has been licensed in Maine since 1983.
" I have spent my adult life living, working, and traveling the State of Maine, so there are not many areas of the State that I am not familiar with. Whether you're looking for coastal property, something on a lake, in the mountains, or just a starter home on an acre of land, I can help you find the property of your dreams."
TESTIMONIALS
"Frank was great. We met on a Sunday and he had it listed that afternoon. Great start and things moved quickly. I would refer Frank to all." FEB 2016