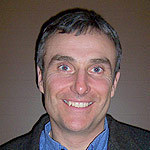 Associate Broker | Realty of Maine Belfast Office
Realty of Maine Belfast Office
107 Main Street
Belfast, ME 04915
Email Phone: 207-338-6800 Toll Free: 1-800-639-2162 Fax: 207-338-3060
Belfast is a quaint, coastal community on the rocky Atlantic shore of mid-coast Maine and home to 6,381 residents. This seaport village lies at the mouth of the Passagassawakeag River on Penobscot Bay. Belfast is the county seat of Waldo County which has an approximate population of 36,000 people, spread over 730 square miles. Other nearby towns include Searsport, Winterport, Lincolnville, Bayside and Stockton Springs, most having a population density of fewer than 100 people per square mile. Belfast's population density is 200 people per square mile. The average resident of Belfast is 43 years old, educated, married, travels 20 minutes to work, lives in a household of two, and has a family income of $43,253.
Belfast Homes – A Small Town in the Heart of Midcoast Maine
The Belfast area was first discovered over 200 years ago by John Mitchell, a New Hampshire resident, traveling by ship from Boston to points east. The town was founded in 1773. During the 1800s, the prosperous shipbuilders and merchants built beautiful Greek Revival, Colonial and Victorian mansions throughout the area. Generations of lobstermen work the same waters that their forefathers did. Local shop keepers ensure that the area's small-town New England charm carries on while a healthy economy supported by tourism and the creative arts continues to lure new residents and businesses to our area at a steady pace.
In September 2008, Belfast was named one of the 10 Coolest Small Towns in the U.S. by BudgetTravel.com. The good food, culture and quality of life usually reserved for larger, metropolitan cities can be found right here in this coastal Maine gathering of artisans aplenty.
Belfast Real Estate Agents
Midcoast Maine Realtors with Local Experience
Realtors located in our Belfast, Maine office are dedicated to finding the perfect real estate opportunity for their clients. With a local focus and knowledge of Midocast Maine, Realty of Maine agents connect buyers and sellers so you find the perfect Maine home.
About Doug
Born and raised in mid-coast Maine, Doug has an intimate knowledge of the area he serves. At a very young age, Doug developed a passion for architecture and how a property "fits" into its surroundings.
Doug began his career by running the family hardware store in Belfast. After the sale of the family business, he spent the next 15 years managing and directing the growth of EBS, a 10 store chain of retail home centers located along the coast of Maine. Doug then offered his knowledge and experience to other retailers through the creation of Wentworth Consulting, a retail consulting and design firm. It was a natural progression to combine Doug's consulting skills with his passion for real estate.
"As a real estate professional, what I enjoy most is consulting with my clients, whether they are interested in buying or selling a property. Every interaction is unique and I find it extremely fulfilling to assist people in this often intimidating process."
So, whether you are thinking of buying or selling a property, I am here for you. "