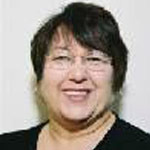 Broker | Realty of Maine Newport Office
Realty of Maine Newport Office
118 Moosehead Trail, Suite 1
Newport, ME 04953
Email Phone: 207-368-4333 Toll Free: 1-800-639-2162 Fax: 207-368-4533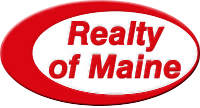 On January 1, 2011 Maine Choice Realty of Newport merged with Realty of Maine. Our Newport office moved from 552 Moosehead Trail to the former office of Maine Choice at 118 Moosehead Trail, Suite 1. Dan Costain, Sanger Davis, Sandie Marshall, Gary Richardson, Melissa Squires, Dot Humphrey and Wendy Sheriff joined us from Maine Choice. Two other Maine Choice Realtors, Jason Moffitt and Robin Gagner, chose to join us in our Bangor office. We now have 12 experienced Realtors in Newport to serve all your real estate needs.
Search Newport & Moosehead Lake property.
Newport & Moosehead Lake Region Real Estate Agents
Seeking a Waterfront Home, Cottage or Cape? Contact a Local Maine Agent
Our Moosehead Lake Region and Newport area agents match buyers and sellers with the right real estate opportunities. With so many unique coastal, lakefront and waterfront properties across the state, we make it easy to find the home that is right for you.
About Dot
"I measure my success by my repeat customers, selling what I list and making the right property match for my buyers."
I find central Maine a great place to live with so much to offer! We are close enough to spend the day at the ocean or the mountains. Central Maine was blessed with numerous lakes - many with public boat landings. Enjoy festivals, fairs, town celebrations, fishing and camping in the summer. Fall brings the turning of the leaves to display brilliant color. Winter, besides the beauty of the snow, opens up to snowmobiling, snowshoeing and skiing. Spring is the time of renewal, the birds come back, the grass turns green, maple syrup is made. And in addition to the natural beauty of the area, I think you will find the people friendly and welcoming.
I have enjoyed working in the central Maine real estate market since 2000. My wide variety of real estate experience includes waterfront properties, residential, commercial and land.
My background that led me to real estate includes working for a real estate attorney, earning an associate degree in business and paralegal studies, taking many real estate classes and working in the sales and customer service field. What keeps me in real estate is my desire to help people make the changes in their lives that involve real estate. I look forward to helping you with your real estate needs.
TESTIMONIALS:
"Dot was very easy to work with since we have known her quite a while. She made it very comfortable for us and we would surely recommend her to all." Jan 2017
"Dot was great. She helped us sell our house and buy another. She was a good communicator throughout both transactions. I never realized how many little things there are that have to be taken care of when selling and buying. Dot had great suggestions for all of them and got it done. We would definitely recommend Dot to everyone." MAY 2016
"Everything went fine. It was very quick, so we liked that. I have known Dot since high school and enjoy working with her. I would refer Dot to everyone." Oct 2015