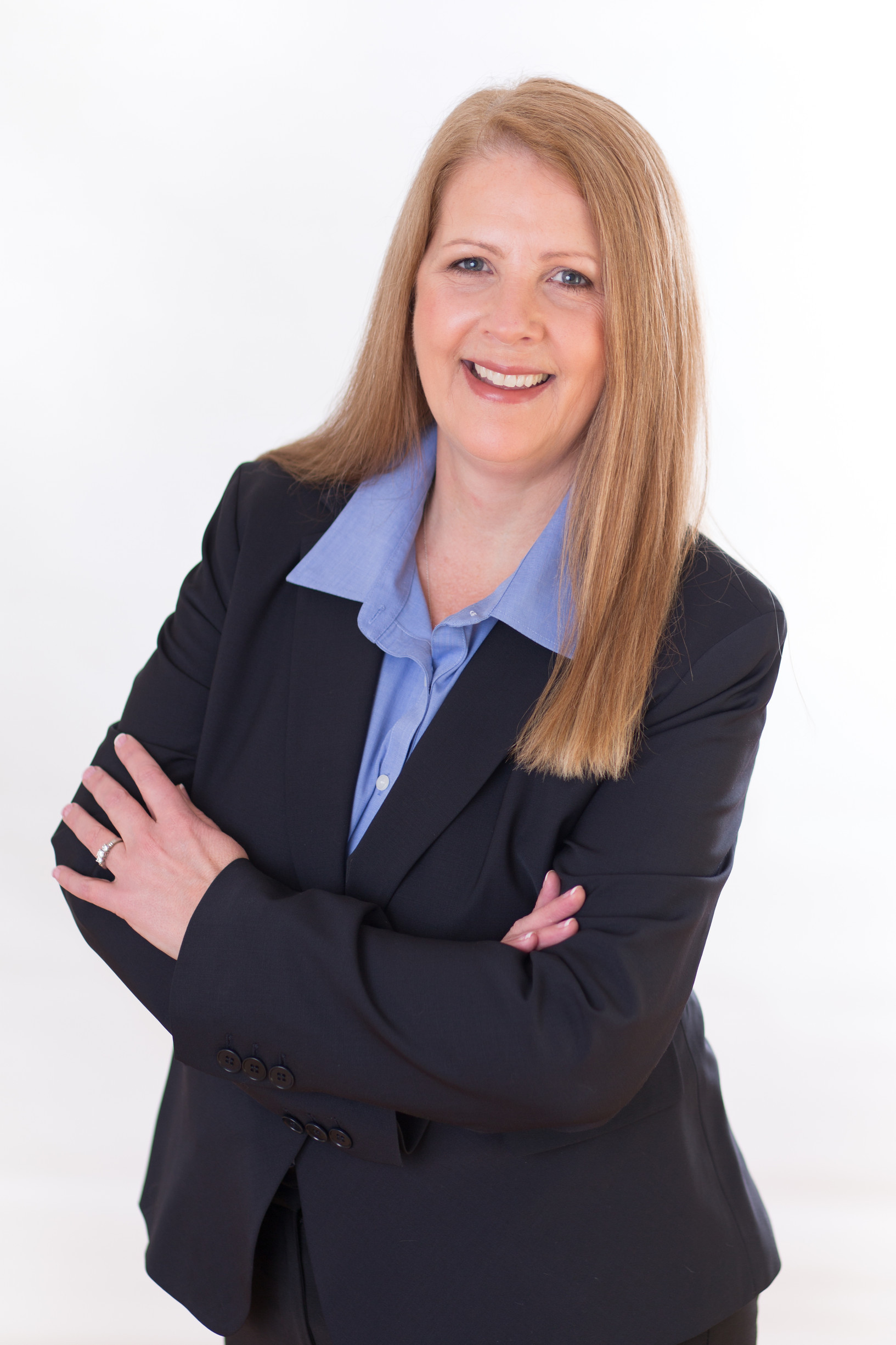 Broker
|
Assistant Designated Broker
I am often asked, are you from Maine? I guess I don't have the typical accent and so my answer is… I was born in Bangor, but I had the opportunity to travel throughout the country as a child because my Father was in the Air Force, yes I was an "Air Force brat"! I attended 4 different elementary schools, 3 junior highs, 2 high schools and 2 colleges from Maine to Alaska. Being in a military family helped me to always be prepared for the challenges of moving and to adjust to a new place [...]
I am often asked, are you from Maine? I guess I don't have the typical accent and so my answer is… I was born in Bangor, but I had the opportunity to travel throughout the country as a child because my Father was in the Air Force, yes I was an "Air Force brat"! I attended 4 different elementary schools, 3 junior highs, 2 high schools and 2 colleges from Maine to Alaska. Being in a military family helped me to always be prepared for the challenges of moving and to adjust to a new place to call home as well as making new friends. It was a great life lesson and I believe it prepared me for my career as a REALTOR®. I understand how challenging a move can be for a family, whether it is across town or across country. After graduating from the University of Southern Maine, I worked in various sales/marketing positions throughout Maine, New Hampshire and Vermont. After residing in several New England locations, I chose to make Bangor my home again to be near Family.
I obtained my real estate license in October of 2004 and I am a Full-time Broker with Realty of Maine. I offer a professional, detail oriented, knowledgeable, and down-to-earth approach to selling real estate. Understanding and analyzing the local real estate market, knowing the inventory and discerning my client's needs is my priority. I pride myself on being an early adopter of technology, being one of the first brokers to use mobile devices and social media platforms to communicate and promote my listings. To stay ahead in this very competitive field, I am committed to being a life- long learner to continue to improve my skills. In June of 2008, I completed the state of Maine Designated Broker Class and obtained my Broker license in October 2008. I have also earned the prestigious GRI® designation* (Graduate, Realtor® Institute) and e-Pro® designation. I served as the 2014 President for the Greater Bangor Association of Realtors® and was awarded REALTOR of the Year for 2014 and 2015 . In addition I served on the Board of Directors and several committees for the Maine Association of Realtors® and I am a member of the National Association of Realtors®.
I have volunteered my time to various organizations in our area such as the American Folk Festival, walked in the Hike for the Homeless and walked in the Race for the Cure, to name a few. I have also worked on committees to raise money for Sarah's House, Bangor Homeless Shelter and Habitat for Humanity to name a few.
On my free time I enjoy photography, exploring Maine in my "Summer Cah", live music, travel, technology (gadgets) and spending time with Family and Friends. I live, work, and play in this area and I love exploring Maine, from the small coastal villages, rocky shoreline and beaches to the mountains and lakes. I want to be "Your Maine source for Real Estate", so please feel free to contact me with any questions you may have at denise@soldinmaine.com or you can reach me at my direct line 207-356-3906.
TESTIMONIALS:
"Denise is super, super nice. I am so grateful that she was able to sell my home. Our family loves working with her and I would absolutely refer her to anyone." Nov 2016
"I was quite pleased about working with Denise. She stayed right on top of things and helped us find the right house. We would refer Denise to anyone." Jan 2016
"Denise was great. She was always friendly and very knowledgeable about the whole process. Between Denise and Chuck (Pine), I was in very good hands and would refer them both without hesitation." August 2015
Office Location
458 Main Street
Bangor, ME 04401
Contact Info
Specifications
Languages:
Specialties:
Service Area:
Denise's Testimonials
OMG, Denise Reed is awesome! My property had been on the market at various prices at various times and there was not one legitimate offer. Denise gave me great money-saving advice before we put it on the market, she suggested a price which I thought was unattainable. Thankfully I trusted her and the property sold within a month! Denise was also very accommodating and quick to respond to my various questions and requests.
Peter Degraff
Denise is super, super nice. I am so grateful that she was able to sell my home. Our family loves working with her and I would absolutely refer her to anyone. Nov 2016
We are very pleased with our experience. It was a very quick and easy experience. We love the house. Denise was very helpful every step of the way and explained everything very well. She was a great help.We would definitely recommend her to anyone who is looking to buy or sell a home. March 2015
My family has used Denise as our real estate agent for many years . She was involved in more than five of our real estate buying and selling procedures.. Her professional demeanor and perfection to details made every listing and closure a pleasure.. We regard her as a wonderful friend as well as our agent and would highly recommend her expertise to anyone looking for a positive experience..
Nancy Buxton
We ran into a few hiccups but Denise kept the sale right on track! She is the best.
Stephanie Buxton
Denise Reed sold a seemingly unsellable property!
Peter Degraff
Denise was absolutely wonderful. She was great to put up with my stupid questions and patient with me when I did not understand the answers! I would definitely recommend Denise to everyone.