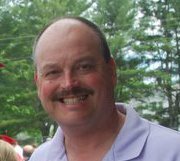 Broker | Realty of Maine Newport Office
Realty of Maine Newport Office
118 Moosehead Trail, Suite 1
Newport, ME 04953
Email Phone: 207-368-4333 Toll Free: 1-800-639-2162 Fax: 207-368-4533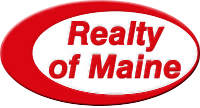 On January 1, 2011 Maine Choice Realty of Newport merged with Realty of Maine. Our Newport office moved from 552 Moosehead Trail to the former office of Maine Choice at 118 Moosehead Trail, Suite 1. Dan Costain, Sanger Davis, Sandie Marshall, Gary Richardson, Melissa Squires, Dot Humphrey and Wendy Sheriff joined us from Maine Choice. Two other Maine Choice Realtors, Jason Moffitt and Robin Gagner, chose to join us in our Bangor office. We now have 12 experienced Realtors in Newport to serve all your real estate needs.
Search Newport & Moosehead Lake property.
Newport & Moosehead Lake Region Real Estate Agents
Seeking a Waterfront Home, Cottage or Cape? Contact a Local Maine Agent
Our Moosehead Lake Region and Newport area agents match buyers and sellers with the right real estate opportunities. With so many unique coastal, lakefront and waterfront properties across the state, we make it easy to find the home that is right for you.
About Dan
Dan resides in Plymouth, Maine with his wife Lanci and two children. For more than 20 years, he has worked for the people of central Maine as a law enforcement officer and D.A.R.E. officer.
In 2003, Dan formed Maine Choice Realty in Newport, Maine. In 2011, he merged his company into Realty of Maine to form the best real estate agency in the Newport area.
As a highly motivated professional, Dan will dedicate himself to serving you and all your real estate needs with the highest ethical standards.
TESTIMONIALS:
"Dan was great to work with, but I think we put him through the ringer. It took us 4 years to find the home we wanted and he was patient through all of this. We would absolutely refer Dan to everyone." Oct 2015
"It went very, very well. Dan was extremely helpful. My wife is also a Realtor® so we knew how much was involved buying a home out of state. Dan turned us on to vendors and contractors that we needed. I would definitely refer Dan to anybody looking in Maine." Sept 2015
"Our sale went very well. Dan sold out camp very quickly and to the nicest people. We could not believe how fast it sold and enjoyed working with the buyers. We would absolutely refer Dan to anyone." Sept 2015
"The purchase went very well. Dan was certainly patient with us as it took us 3 ½ years to find the right house. He hung in there and was always helpful. We would absolutely refer Dan to anyone." June 2015